Public Security Minister, Khemraj Ramjattan, believes that even as the Police Force continues its fight against crime, citizens must play a role by speaking up against those relatives or friends who may be part of the criminal enterprise.
"You see in Guyana here, I have come to learn that silence is violence", Mr Ramjattan noted.
He added that "if people do not come out and speak out against the people who are doing the wrongs to them, like what happened in Berbice.  After so many piracy incidents, we then understood that the pirates are the same Berbicians neighbours and their family. But they don't want to speak out. When you start speaking out against your criminal family members and neighbours and community members, you are going to get the thing solved".
The statement came as the Minister made his contribution to the debate on the 2017 national budget.
The Government and the Guyana Police Force have been broadsided with criticism over the country's crime rate, although official police figures point to a reduction in most violent crimes.
Ramjattan told the National Assembly, that while some strides have been made in tackling the crime problem, the government understands the need to do more. He said the budget caters for more to be done across the country and in several areas.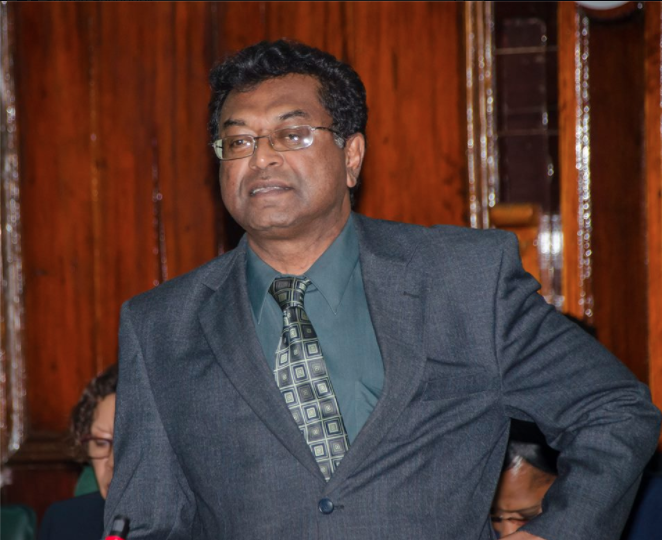 The Assembly heard that efforts will continue to ensure the Police Force is up to its strength.
 The Minister stated that there is currently a need for 1000 more police officers and he wants to encourage persons to join the Police Force.
According to Ramjattan, "we have to train some more Policemen, and I have pleading with members across the floor, if they have friends and family want to join up, because they say we are not creating employment, well I am short a thousand policemen, send some over so that they could be employ."
He said the Government will be focusing heavily on training of Police officers and will also be making moves to strengthen the Criminal Investigations Department and the Major Crimes department.
Additionally, a number of Police stations will see rehabilitation work done. Special units will be set up in Police stations to deal with sexual offenses and other special types of crime.
"We have to ensure the further education of the Police Force and giving them the assets", Mr. Ramjattan said.
There will be focus on further tackling the drug trafficking problem as well as the human trafficking issue.
The budget has set aside millions of dollars for the updating of the 911 emergency system, which has been problematic for a number of years.
 Persons continue to complain about the system not working properly.  Ramjattan assured that, thanks to the budget, the problems will be addressed.