President David Granger is making it clear that when it comes to the border controversies facing Guyana, this nation will not sell out or give any passage or corridor.
Speaking at the conclusion of a military exercise in Region 7, the president said Guyana will continue to defend its territorial integrity and is not prepared to offer anything to those who come with their claims.
"We cannot sell out. We cannot give away. We cannot offer the adversary any corridor or any passage", the President said.
His statements appeared in reference to recent statements from Opposition Leader Bharrat Jagdeo who recently said when he was in government, there were several options made available to end the border conflict, including giving Venezuela a channel "out there in the river".
The Government of Guyana has been reaching out to the international community and has been rallying its military in wake of the threats and provocations from Venezuela.
President Granger spoke at the completion of a military preparedness exercise on Monday and lauded the Guyana Defence Force for its upbeat posture.  "This is not an offensive operation. This is a defensive operation. Exercise Greenheart is about defending our territory. We are defensive, not aggressive. We are protective, not offensive. We are positive, not negative", Granger said.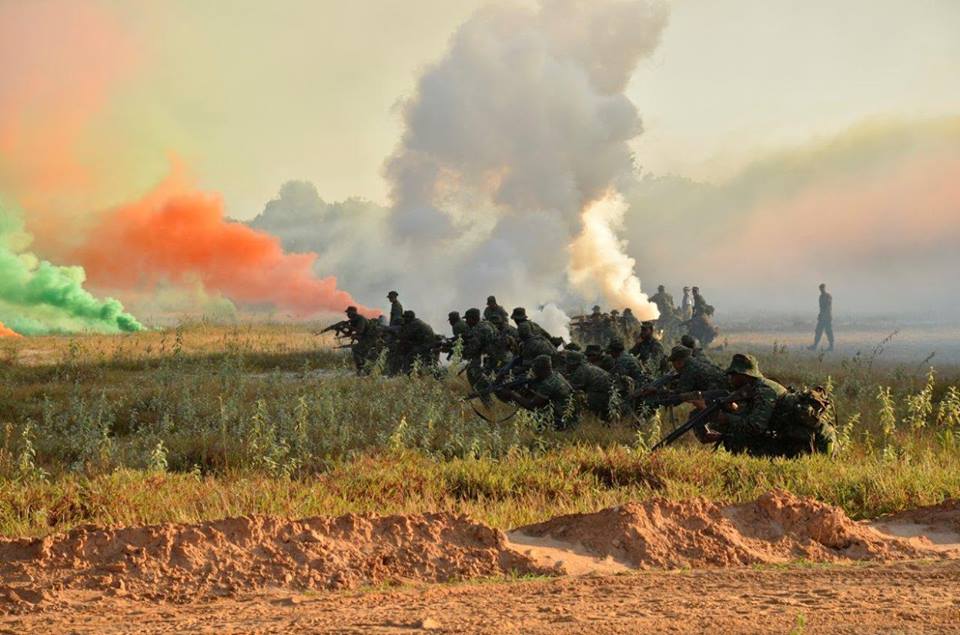 Just last week the President updated the parliament on the border claims by Venezuela and he reiterated Guyana's position. He said the government will continue to engage the international community on the issue and is seeking a juridical settlement to the border controversy with Venezuela even as the United Nations is playing its part as a mediator.