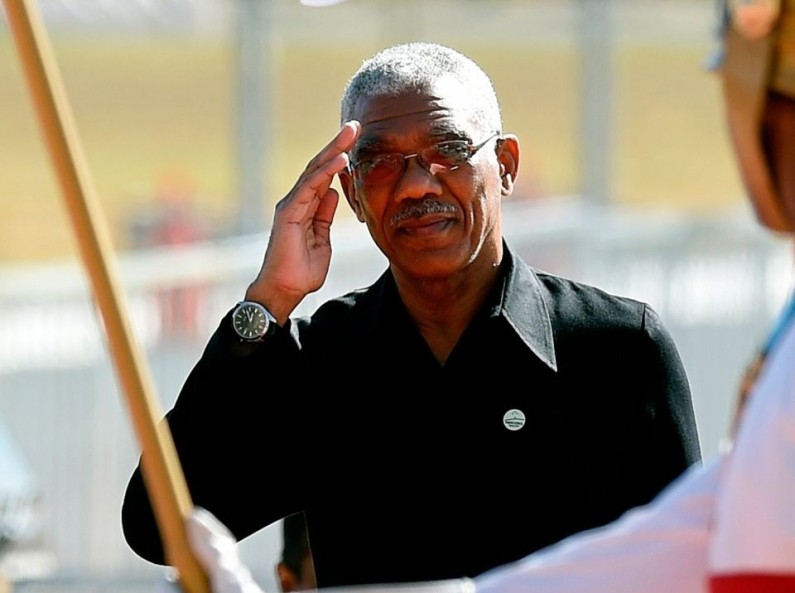 In a statement on Tuesday evening, the Government of Guyana has urged citizens of Guyana living close to the bordering regions with Venezuela to remain alert and avoid crossing over into Venezuelan territory.
The statement said "Guyanese citizens close to the border with Venezuela are urged to be alert to this development and are further urged to remain within the boundaries of Guyana. Guyanese in other communities are requested to remain calm as the Government of Guyana continues to monitor this situation and will provide updates if and when it becomes necessary."
The Government said it has received several informed reports of the mobilization of Venezuelan military personnel and equipment on the border with Guyana.
"His Excellency Brigadier David Granger has been fully briefed on this development. The Government of Guyana is concerned about this unannounced and unexplained build-up of military forces close to Guyana's border and waters and is closely monitoring this development."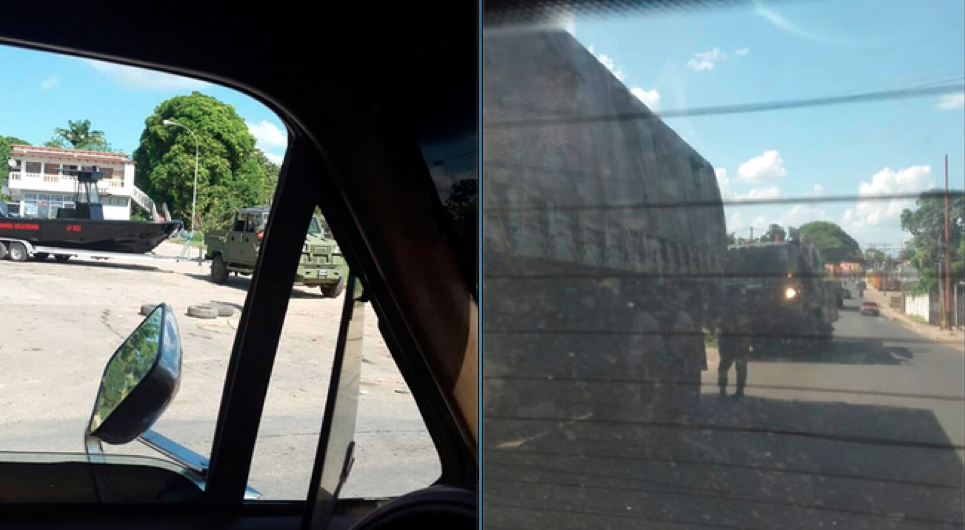 According to the statement from the Government of Guyana, "the international community expects that all States would adhere to the principle of peaceful co-existence of states as is enshrined in the Charter of the United Nations."
It added that Guyana remains committed to that principle and would regard any act that is not consistent with that principle as a breach of international law that will result in serious consequences.
Guyanese are urged to only utilize legal ports of entry into and out of the Bolivarian Republic of Venezuela if they must travel to or from that neighbouring State, the statement said.
On Tuesday morning, President David Granger said the build up of Venezuelan military troops in the bordering region is "very provocative and we feel Venezuela is treading a very dangerous course at this point in time, rather than seeking a peaceful resolution to the matter Venezuela seems to be pursuing a very defensive and aggressive course".
The Defense Minister of Venezuela Vladimir Padrino Lopez, on Tuesday confirmed that there was indeed a deployment of military troops and equipment to the east of the country in bordering communities with Guyana but noted that the increased presence is part of a national operational test.
Speaking on a state television broadcast in Venezuela, Lopez said that Venezuela has been making progress in its territorial defense system and that "at this time we are conducting exercises to the east of the country, an operational deployment."
The Defense Minister called on Venezuelans to remain calm as the military ensures its preparedness on all fronts. He said a similar exercise is also to be carried out in the western party of the country.