Days after Guyana was listed among 24 countries where the Zika Virus exists by the World Health Organisation (WHO), the Guyana Government is making a case that there is no outbreak of the virus here.
Guyana has also been added to the US Center for Disease Control and Prevention (CDC) travel advisory watch list, but these categorizations are not sitting well with the government.
An emergency stakeholders meeting was called on Friday morning and in attendance were several government Ministers including the Ministers of Tourism, Public Health and Citizenship.
Members from the private sector were also briefed on the situation.
Following the meeting, Public Health Minister Dr. George Norton told the media that there was no need for an alarm in Guyana. He stressed that there was only one confirmed case here, even as cases continue to rise in neighboring Brazil, Venezuela and Suriname.
The lone victim is currently under an intense medical watch while family members continue to be monitored, Dr. Norton said.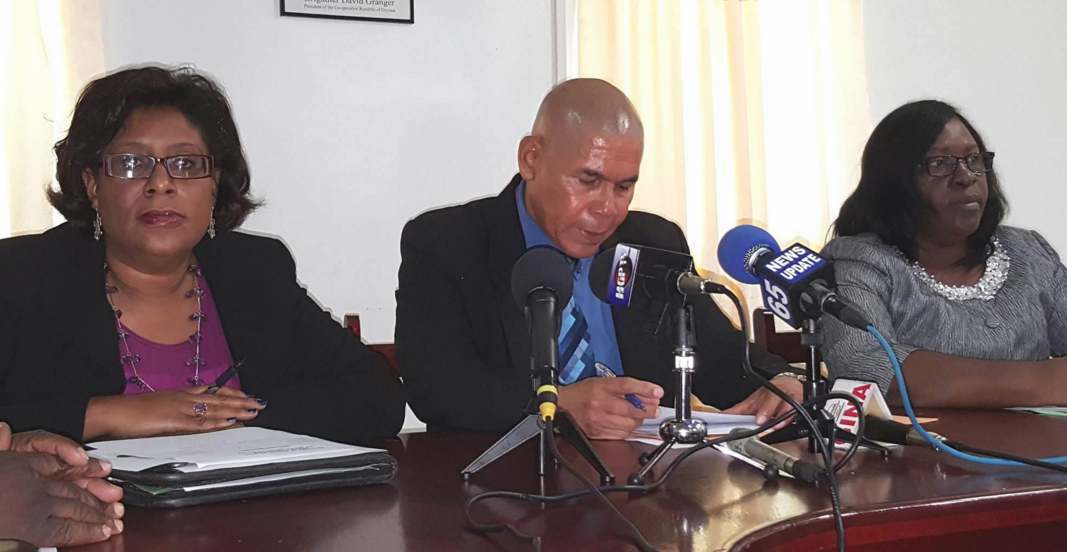 The government team in collaboration with the Vector Control Department assured that there was action being taken against the spread of the virus in Guyana. These efforts include fogging and testing of other individuals for the Zika Virus along with the Dengue and Chikingunya viruses which are also carried by the same mosquito.
Dr. Norton said it is the hope of the government to declare Guyana Zika Free in the near future. Citizens are being asked to protect themselves from mosquito bites by sleeping under nets and wearing appropriate clothing while also removing all breeding grounds for mosquito.
Citizenship Minister Winston Felix has also assured Guyanese that there is nothing to fear from the spread of the virus in Eastern Brazil. He said persons from that part of Brazil hardly travel to Guyana, which is located to the north of Brazil.
The Port health authority has been strengthened both at the Cheddi Jagan International Airport and at the Ogle International Airport.
Tourism Minister Cathy Hughes said Guyana has not seen a reduction in arrivals or tour cancellations. The Zika Virus has resulted in a number of birth defect in the affected countries. Its symptoms include fever, muscle pain and rash.