Moving into the new year, Guyana will continue to market its tourism product to the international community.  The country has seen an increased number of arrivals over the past year and that number is expected to significantly rise as more airlines sign on to serve the Guyana market.
The Tourism Authority is expected to tie in its marketing strategy to the country's green agenda, which encourages more respect for the environment and more conservation efforts.
Speaking at an award ceremony last evening for local tour companies and those playing a role in the tourism sector, the Director of the Guyana Tourism Authority, Brian Mullis said as Guyana promotes sustainable tourism, the mistakes of other countries must be avoided.  He said the country must also move away from a supply driven approach for the sector's development.
"Move away from a supply-driven approach to tourism development to a market-driven development to markedly increase the success of any new travel and tourism ventures", he encouraged.
The Tourism Authority has just completed a restructuring plan that was able to address issues of leadership, development and marketing initiatives.
The Tourism and Hospitality Association of Guyana and Caribbean Airlines have both pledged to continue to support the efforts of the Tourism Authority.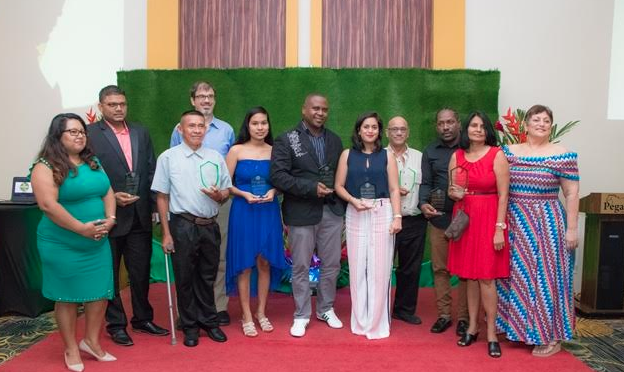 Caribbean Airlines has announced that it shuttles an average of 350,000 passengers annually to and from Guyana.
At the award ceremony, several persons and companies were honored including Adrian Sheram from Old Fort Tours & Resort for Tour Guide of the year; Rewa Eco-Lodge for Most Outstanding Community-led and Owned Tourism Enterprise; Canadian Executive Service Organisation (CESO) for Most Outstanding Contribution to Tourism by an NGO/Volunteer group; Kings Hotel for Service in Tourism Accommodation/Establishment; Backyard Cafe for Service Quality in Tourism; Hits and Jams for Tourism Entrepreneurs; White King Ranch for Tourism Recognition and Surama Eco-Lodge for the People's Choice Award for Sustainable Tourism.