As the new year approaches, the Ministry of Tourism is preparing to improve its marketing of Destination Guyana while expanding the local tourism sector.
The Guyana Tourism Authority hosted its annual awards ceremony on Wednesday evening.
Speaking at the event, Minister of Tourism, Oneidge Walrond said the country's tourism product is growing from strength to strength, while noting that the government remains a crucial partner in the development of the industry and is confident that its vision for tourism is on the right track.
"We have seen the trends, as we speak for 2022, Guyana the pre- COVID visitor arrivals, the Tourism sector is buoyant and we must prepare for increasing numbers, this requires thinking outside the box in terms of our individual developmental plans, the projections for our facilities as well as our approach to marketing our product," the Tourism Minister said.
In addition, The Minister explained that there are active efforts to make Guyana a sustainable tourism destination. She boasted that the Government continues to engage in talks with several airlines and reputable tourism bodies to assist with marketing Guyana.
"We are aggressively working on the development of a hospitality tourism training institute to build the country's Human Resource Capacity and improve the overall quality of customer service to reach international levels," Minister Walrond stated.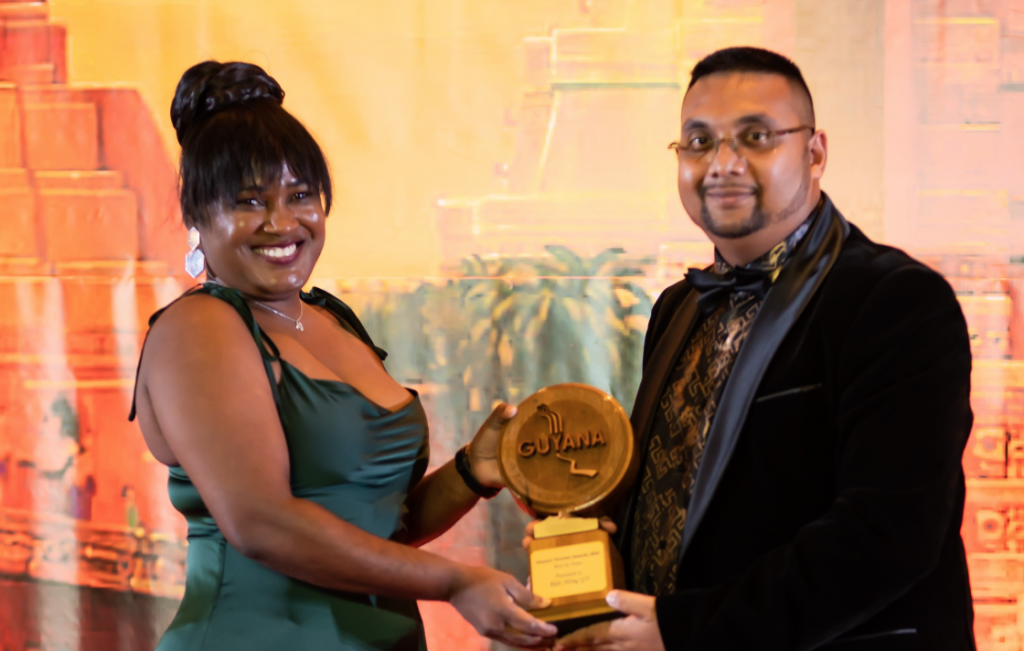 The Minister said she was pleased to see that several new tourism products were being nominated for awards, she said it signals that their product is recognized and in that record, she encouraged expansion.
Prime Minister, Mark Phillips, who delivered the feature address at the award ceremony said Guyana has identified tourism as the future of the country's economy and a crucial element of the government's plan for economic diversification.
"Tourism is already impacting positively on our economy, it is a major export earner prior to the pandemic it was the third largest export earner and accounted for 7.8% of our GDP before petroleum production commenced," the Prime Minister saod.
This year's awards ceremony saw awards being given in more than 10 categories; with Rainforest Tours by Wanderlust Adventures receiving the best new tourism Product/Experience of the Year, while Pegasus Hotel copped the Hotel of the year.