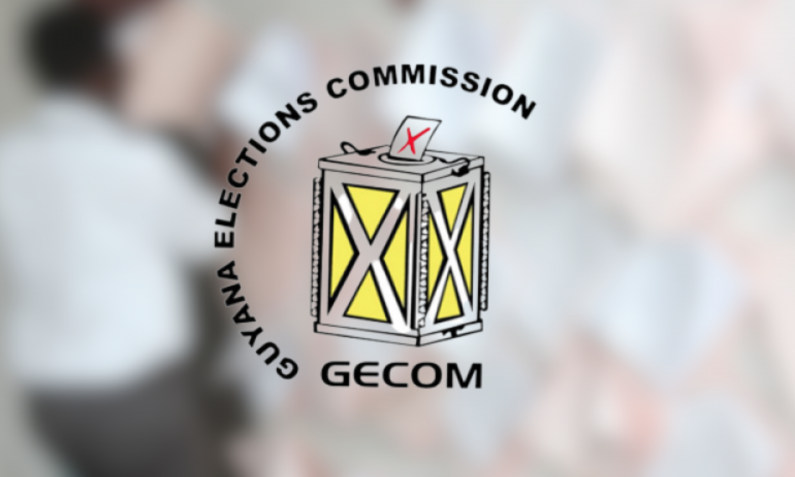 Nomination Day for the 2023 Local Government Elections has been postponed in light of the Court action filed by the Chief Scrutineer for the APNU+AFC over the validity of the voters list for the local government polls.
The Guyana Elections Commission (GECOM), during a special meeting today, decided to call off Nomination Day which was set for Monday.
The Chairman of GECOM, is now expected to write the Local Government Minister, Nigel Dharamlall to inform him of the decision.
The Chief Elections Officer (CEO), Vishnu Persaud, in response to the Court action, had recommended that there be a 14-day exercise to correct the LGE voters list.
While postponing nomination day, the Commission is still to decide on the steps that should be taken to address the concerns of the opposition coalition. The governing PPP has also indicated that it is not opposed to more time being given to conduct a claims and objections exercise.
GECOM Commissioner Vincent Alexander told News Source that the date currently set for the local elections will likely now be affected.
"It has been determined that any action to be taken may in fact impact on the Nomination Day and will likely impact on Election Day. So, what the Commission has done is to proceed to indicate to the public at large that Nomination Day has been postponed while it does internal work to clarify its position on what will be done in relation to the list," Election Commissioner Vincent Alexander told News Source.
In the Court action filed by the Coalition's Chief Scrutineer, the Court has been asked to nullify the preliminary voters list which was issued by GECOM since the Commission had not followed the law in compiling the list and the subsequent final Register of Voters.
At today's meeting, the GECOM Chairman also ruled that the Local Government Minister does not have the power to demarcate constituencies. However, that issue will be further deliberated when the Commission meets again on Tuesday.
Late last month, Minister of Local Government Nigel Dharamlall announced that he has extended the constituency boundaries for a number of areas while reverting others to the 2016 local district boundaries. The move was flagged by the Opposition which indicated that the Minister on his own had no such power.