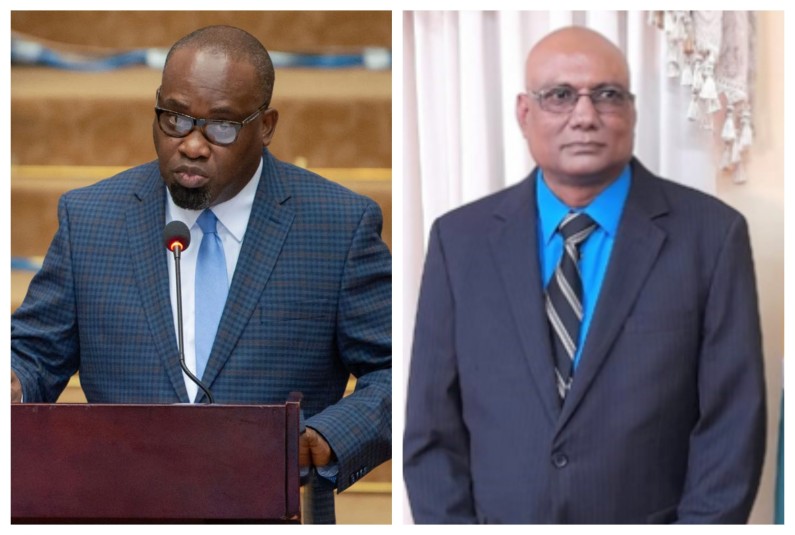 A call by the Chief Election Officer, Vishnu Persaud for  the Guyana Elections Commission to undertake a 14-days Claims and Objections exercise to  correct the voters list for the Local Government Elections, has garnered the support of the Opposition APNU+AFC .
It was the APNU+AFC that first flagged the list published by GECOM as not in compliance with the law. Last week, the coalition's Chief Scrutineer filed a Court action over the issue.
During a press conference, Opposition Member of Parliament, Roysdale Forde said the Opposition feels vindicated by the intervention of the Chief Election Officer. Mr. Forde said the Opposition's position that the list is a faulty one has also been vindicated.
According to Forde, although GECOM carried out a Claims and Objections exercise earlier this year, the Elections Commission failed to produce a list in compliance with its own obligations.
He said GECOM's responsibility is not simply to produce a list and publish it but to ensure that that list is above scrutiny, adding that GECOM's publication of the list contrary to the law, is shameful and disappointing.
"The reason why I refer to the failure of the Guyana Elections Commission to produce the list, because it is manifest that the Guyana Elections Commission without regard for its obligation simply put the list out there, the same list which was largely a list of dead persons would not have been qualified to vote in any event, simply put a list of persons who are not resident in local authority area, just put it out there and the citizens must come to correct it, that is fundamentally flawed  and unacceptable," Forde said during the press conference today.
With this new issue coming to the fore, the March 13, 2023 date for the hosting of Local Government Elections appears to be in limbo.
According to MP Forde, the blame should be placed at the feet of the government since it has refused to pay attention to various issues raised by the Opposition.
"Our preliminary investigations would have revealed that the list, as printed does not properly and accurately capture changes of constituency boundaries. There are persons who ought to have been in new boundaries are outside of them and persons who are within new boundaries as published by the list, are not properly so placed based on the requirements," Forde noted.
The Opposition said it has armed itself with evidence of persons who have died, still being on the voters list for the upcoming elections.
Forde said the list also has people in specific local authority areas when they have moved from those areas .
The GECOM Chief Election Officer has warned that the Elections Commission could find itself in trouble if it does not adequately address some of the concerns raised by the Opposition.