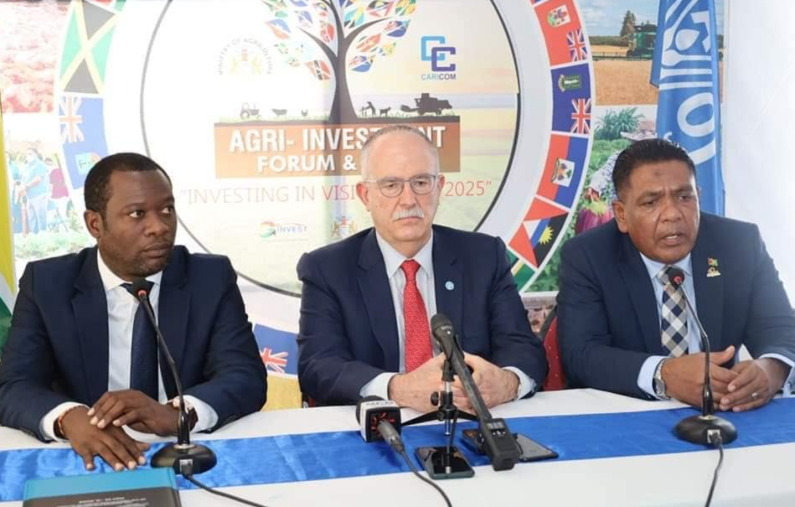 The Government of Guyana on Friday signed two documents of cooperation with the Food and Agriculture Organization(FAO).
The agreements addressed the country programme framework for Guyana 2022-2026 and Guyana's hosting of the 38th Session of the Regional Conference for Latin America and Caribbean in 2024.
The agreements were signed on the heels of the Inaugural Agri- Investment Forum.
The first agreement was signed by the Minister of Agriculture, Zulfikar Mustapha and the second agreement was signed by the Minister of Foreign Affairs. The Assistant Director-General of the FAO, Dr. Julio Berdejue signed on behalf of his organization.
The country programme agreement looks at transformation to a more agricultural food system, resilient value chains, agricultural food intakes, enhanced disaster framework capacity, increase use of the digitization and ICT to enhance efficiency and connectivity in agriculture and de-risking the agriculture food system.
Speaking at the signing, the Minister of Agriculture Zulfikar Mustapha said Guyana is pleased to be entering into the new agreements with the FAO.
"Today is very important that we have renewed the country program agreement between FAO and Guyana, and this document reflects our priority in certain areas"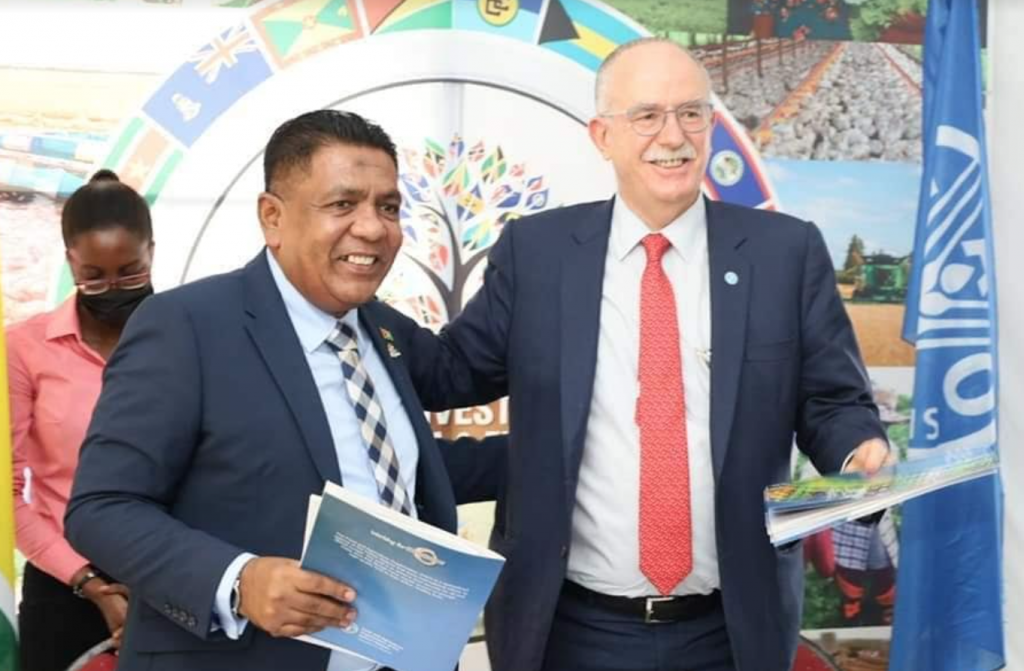 He also noted that the country stands to benefit tremendously from the expertise that will be shared under the programme.
"In those areas of co-operation and collaboration, over the years of collaboration, the FAO has played a very important role in helping the Government in various areas"
In relation to the second agreement, Foreign Minister Hugh Todd said Guyana is proud to be providing leadership in the region's agriculture drive.
"It feeds directly into our development trajectory which has agriculture as the central pillar for driving this economy and you would have heard over and over from the President that we are about diversification. We are at a very good position in terms of our resource base with the oil and gas revenues to really make massive gains in terms of our diversification process and we have to do that by being fully integrated into the global economy"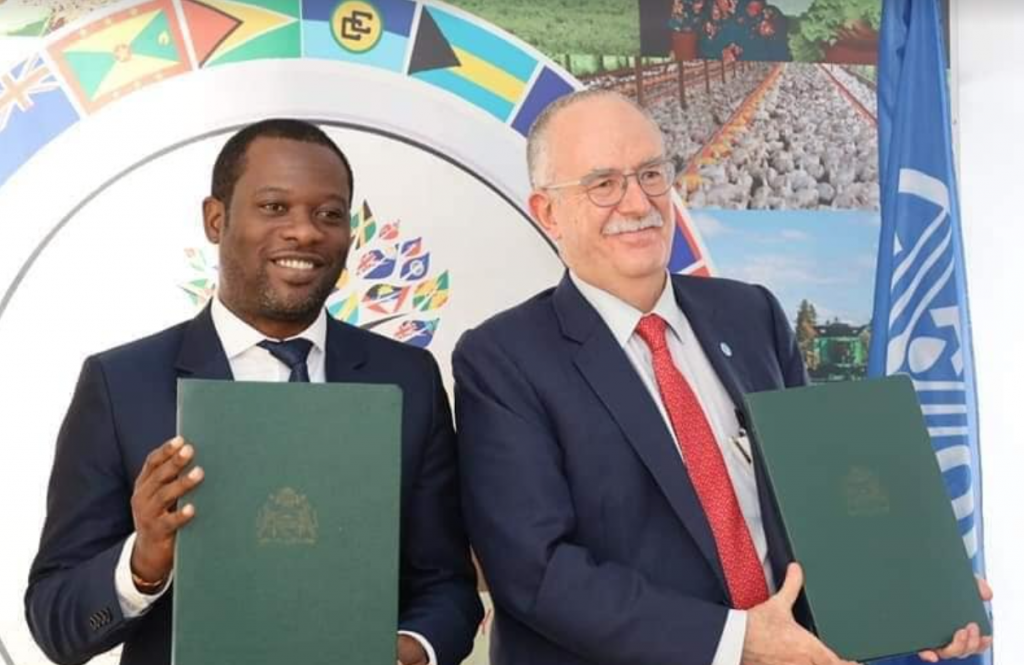 The Assistant Director-General at the FAO said the agreements reflect his organisation's commitment to the country and its objectives in agriculture.
The Food and Agriculture Organization of the United Nations is a specialized agency that leads international efforts to defeat hunger and improve nutrition and food security.