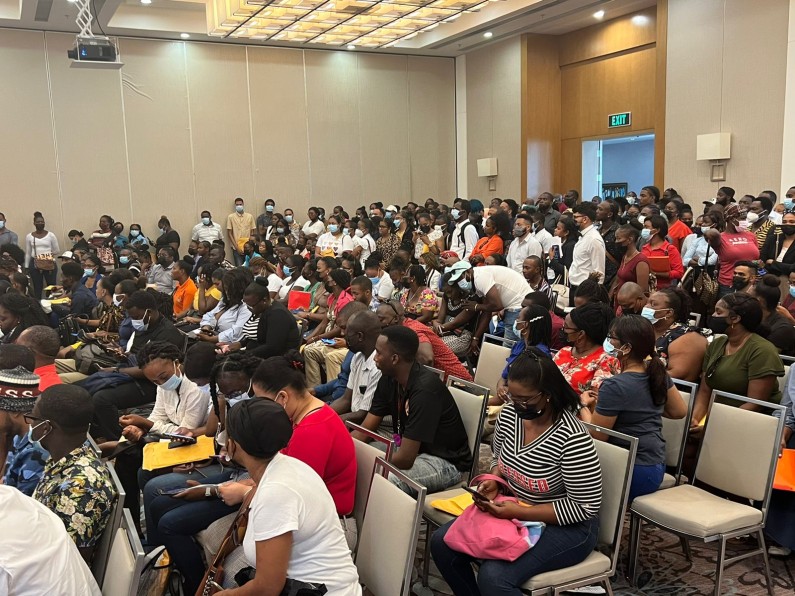 With thousands of vacancies existing for its various cruise ships around the world, Royal Caribbean Cruiselines through its recruitment company Cast-Away Hiring has moved into the Guyana market and has already hired hundreds of young Guyanese on the spot for various cruise jobs.
Over the past four days, the recruitment team held interview and hiring sessions in Berbice, Linden and Georgetown.
Over 350 persons were hired from Berbice and Linden.
Today, more than 1000 persons flocked the Marriott hotel for the recruitment drive and more than half of those filing applications were expected to be hired.
Director of Global Operations and Recruitment at Cast-away,  Fabiana Estrela, said there is no limit on the number of persons the company could hire from Guyana since there are thousands of vacancies. She expressed satisfaction with the response in Guyana.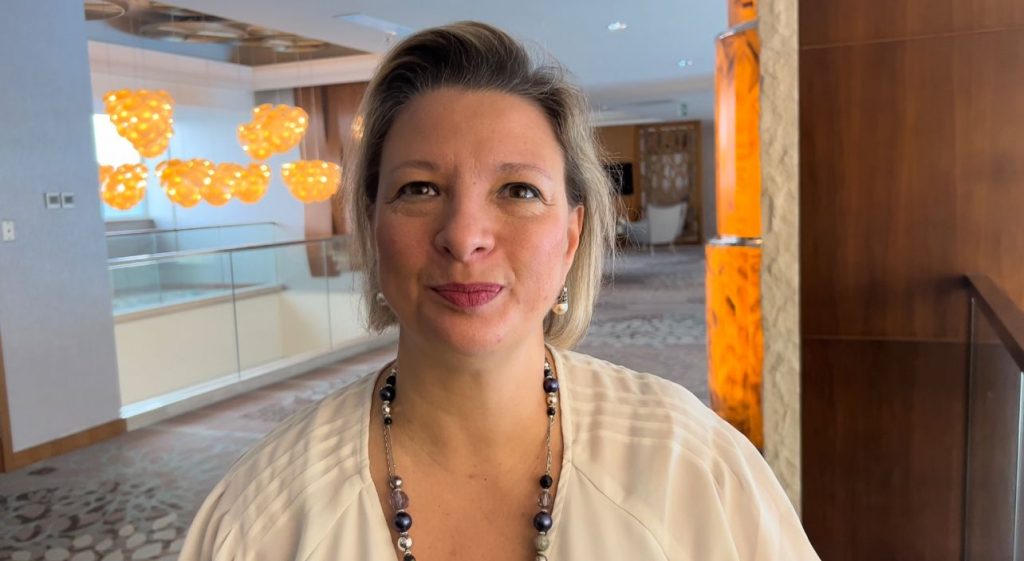 "We don't have a number (to hire) which is a good thing, so basically, whoever comes in and we see that they are qualified for the positions available right now, which is almost every position on a ship except for the Captain, we will help to place them in a position within the next few weeks. so we don't have a maximum capacity, but it has been very humbling and overwhelming to see so many Guyanese people who are very interested in that industry", Estrela said.
The available jobs cover from housekeeping to accounts, maintenance and entertainment and other positions.
The official from Cast-Away noted that while Guyanese may be leaving their homeland to take up the jobs on the ships, their earnings will find their way back into the Guyana market through remittances.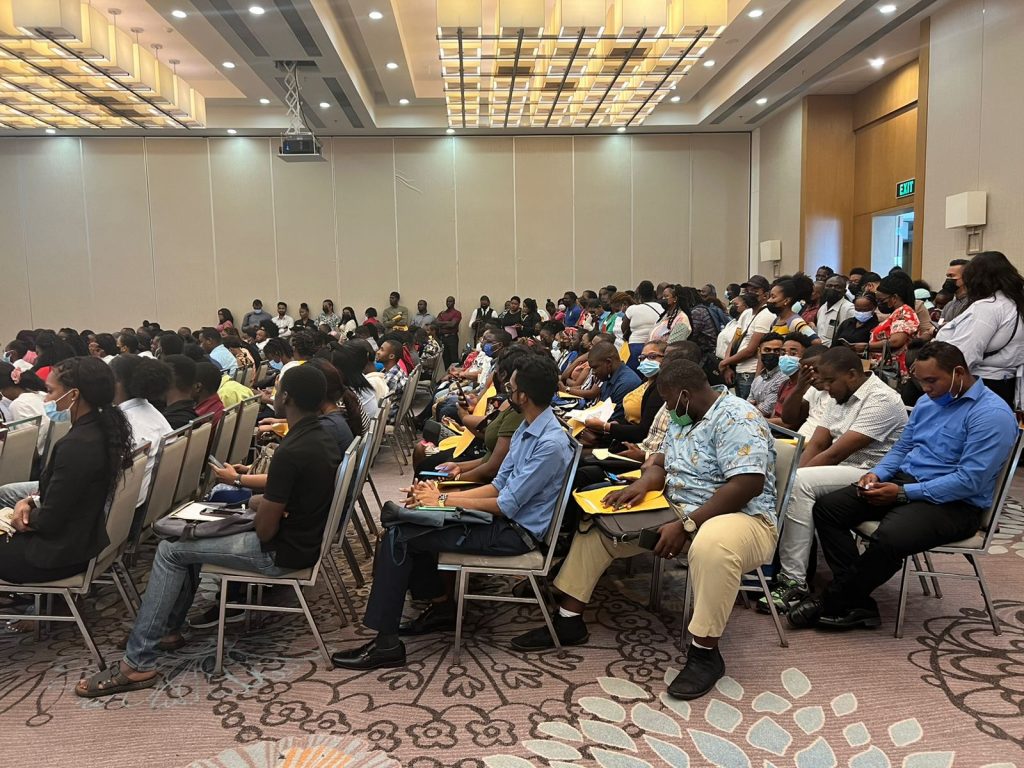 She also noted that the company was surprised with the response based on prior recruitment drives, but welcomes all applications.
It was explained that some resumès would be collected for more detailed assessment and job placements while some positions were filled on the spot.
The Cast-Away company has Guyana hiring representatives and intends to continue its recruitment drive across the country at different times in the year.