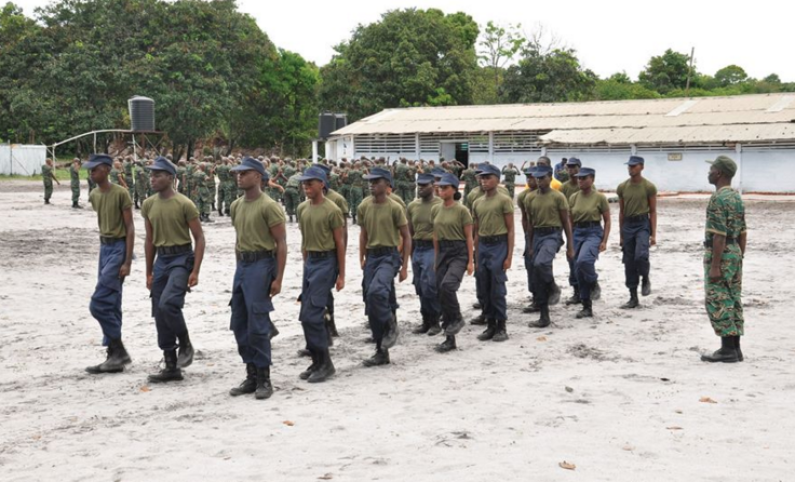 The Guyana Government on Wednesday announced the start of a joint service operation to combat any terrorist or other criminal threat that Guyana may confront over the next six months.
The operation which is code-named "Dragnet" commenced on December 1, 2015 and will run until June 2016.
State Minister Joseph Harmon told media operatives during a post Cabinet press briefing that the initiative was decided upon by Cabinet at its Tuesday meeting in wake of the terrorist threat which is prevalent around the world.
He said Guyana could not consider itself exempt from these threats which have resulted in large number of civilian deaths in recent months.
Minister Harmon explained that all security operations in the country will be integrated into 'Operation Dragnet' which will result in an enhanced national security environment.
The counter terrorism move will see an increased presence of ranks from the Guyana Defence Force along the country's borders and it will also see heightened scrutiny by customs and immigration at ports of entry.
According to Harmon, citizens can expect to see more police presence in towns and villages over the next six months.
"All persons in our armed forces who are not engaged in core functions will be deployed to give a more robust presence on our streets," Harmon said.
The Minister reasoned that the move was also necessary in keeping with the increase in economic and criminal activity during the Christmas season.
He said the efforts were being made to ensure that citizens feel safe in their communities and homes, particularly since there is talk of terrorist influence and presence in the region.
"It would be remiss of government not to put in place arrangements to ensure the security of our citizens.We are not waiting for something to happen," the Minister added.
He also pointed to the upcoming elections in neighbouring Venezuela with which Guyana is currently embroiled in a row with over its border and maritime space. "We have to take these things seriously. We want a happy country for all Guyanese."
Harmon said the government and all security forces will be working together to ensure the success of this operation.  (by Kurt Campbell for News Source)