Guyana's Minister of Social Protection, Volda Lawrence, has called on Caribbean Community (CARICOM) member states to ensure that there are no discriminatory acts meted to persons seeking to take advantage of the privileges within the CARICOM Single Market and Economy (CSME).
Lawrence made the call while joining Guyanese stakeholders from the private sector, employer organizations and trade unions on Wednesday for the opening of a sensitization workshop on free movement within the CSME.
She said "each member state must commit to and ensure that workers are respected; there must be fair treatment of workers without regard to nationality, socio-background or race. These principles are crucial to any effort at enhancing the competetiveness and productivity of our regional workforce".
Minister Lawrence told the meeting that in her view, the CSME was designed to protect vulnerable groups of skilled workers in the region and must be made to do just that while taking into account the less developed states.
"As the free movement of labour intensifies, it cannot allow these states to be side-lined; there must be a process of catching-up so that there is not a polarized market in which some member states attain the greatest level of development to the sustained detriment of the less developed," Lawrence said.
She believes that there were successes recorded in the area of movement of people since CSME originated in 1989.
"We are all aware of the importance of CSME to the sustainability of CARICOM… it was a step in the right direction to forge integration and production of goods and services and allow for better investment and negotiation with trading partners," Lawrence said, while urging stakeholders to ensure they understand the initiative fully so that it can function properly.
The Minister added that the "free movement of people is an important prerequisite for the good functioning of any market".
Lawrence said too that there is also the need for trade unions to regroup since the free movement of labour must take place in an atmosphere of positive industrial relations.
Also addressing participants was General Secretary of the Guyana Trades Union Congress, Linclon Lewis.
Mr. Lewis said the labour movement is encouraged by efforts made to realize a common space for citizens of the region.
He said over the years the region has been slow in implementing the policy to meet the demands of trade on the world stage. "This movement has to be guided and developed by basic internal arrangements that have the input of the people of the region," he added. Lewis believes the region must also ensure that the policy benefits grass roots citizens of the region.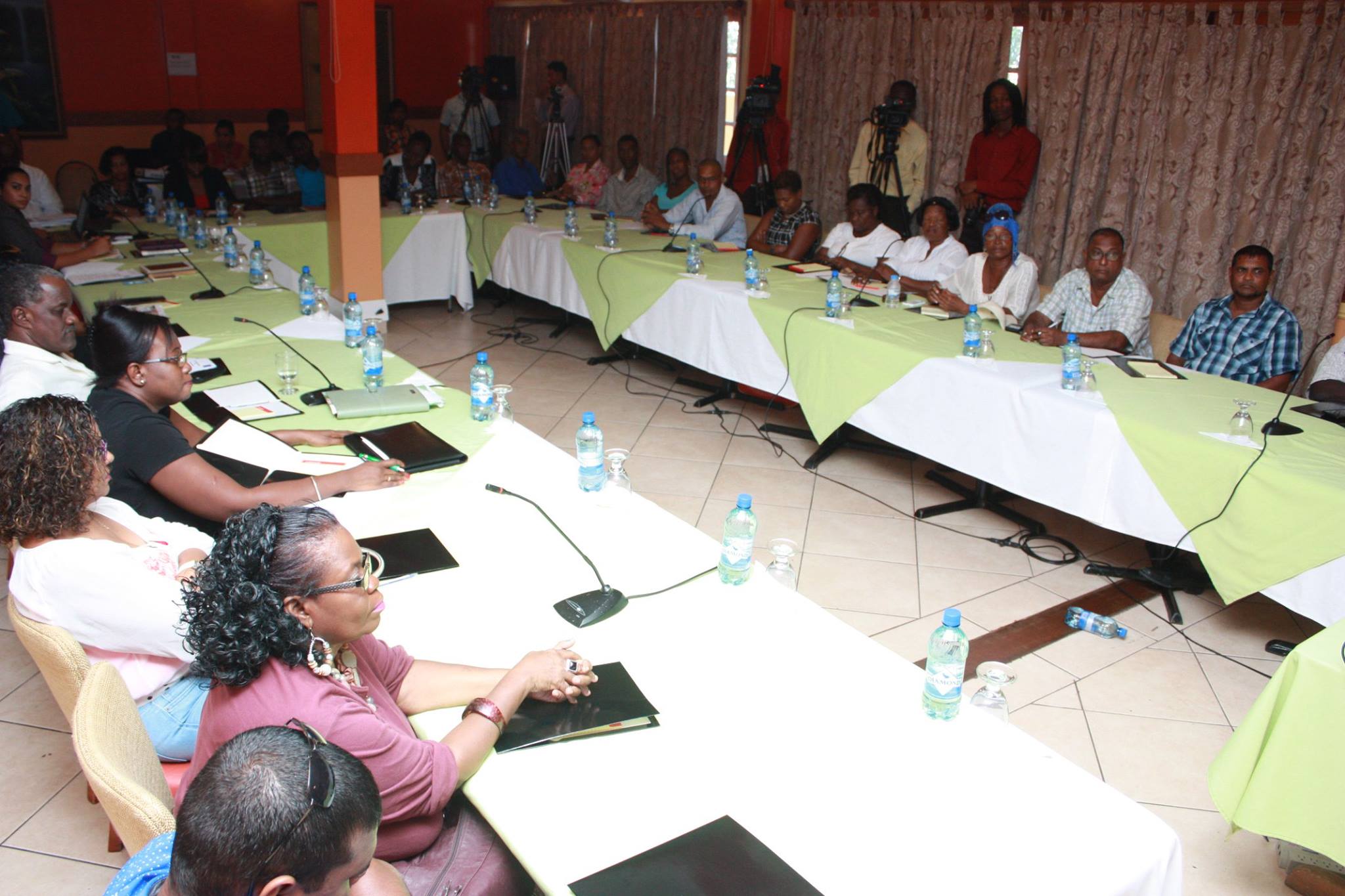 Over the years, many skilled persons have complained about being badly treated in sister CARICOM states although they would be in possession of their free movement certificates.
Some CARICOM states have even forced certificate holders to apply for an additional certificate in the country where they may be seeking employment.