by Kurt Campbell
Jamaica's Prime Minister Andrew Holness on Monday called on CARICOM leaders to urgently address the increased cases of denial of entry of regional citizens into fellow CARICOM member states.
Prime Minister Holness made the call while delivering an address at the opening of the 37th Heads of Government meeting of CARICOM in Georgetown, Guyana.
"Jamaicans have been expressing concerns of increased cases of denial of entry at treatment at ports of entry at other justification, this must be urgently addressed in a meaningful way otherwise," he said.
The Prime Minister said the movement of people and labour must be equal to the movement of goods and he pledged Jamaica's support to accommodate the free movement of labour.
The Jamaican Leader said his own country has begun to address the issue bilaterally and believes that bilateral consultations could go a far way in addressing the issue.
"Free movement is an intangible way to benefit from regional integration," he charged.
"Mr.Chairman, regional integration is not an end to itself, it is a means to achieve broader achievement, the economic growth of our countries and improvement of our citizens lives," he told the meeting.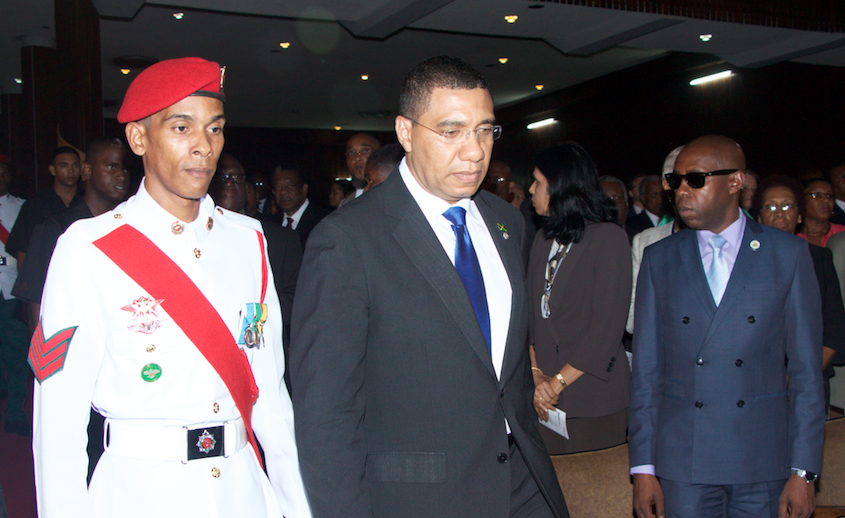 Mr. Holness said his country supports the Single Market Economy for the free movement of goods and has already moved to effect changes to domestic legislation to ensure its full achievement.
He urged other countries to do the same. The Prime Minister also told the gathering that the strength of the Community is as strong as the weakest member state and as such, he called for deliberations to be held on improving both the movement of people, goods and services.
Jamaicans continue to complain about their treatment in Trinidad and Tobago. Many of them have been denied entry and that has resulted in the Jamaican Private Sector leading a boycott against Trinidadian manufactured products.