Guyana has received fresh commitments from the Trinidadian Government to develop its oil and gas industry.
On the sidelines of the opening of the 37th CARICOM Heads of Government meeting on Monday, Trinidad and Tobago's Prime Minister Dr. Keith Rowley said his government is ready to offer whatever help it could to Guyana.
The Twin Island Republic is the Caribbean's largest oil producing state.
"There is a lot we can give because Trinidad and Tobago has been in the business for so long and we are desirous of seeing Guyana develop its potential," Rowley told the Guyanese media.
He said he hopes that in the not so distant future, Guyana could benefit from that country's technical experience and resource base.
Guyana would first need to signal its interest in seeking help from Trinidad, Dr. Rowley said.
Former Prime Minister of Trinidad and Tobago, Ms. Kamla Persad-Bissesar had offered to share Trinidad's experiences and to extend support to build Guyana's capacity and skills.
This is the first time, since the change in government in Trinidad that fresh commitments have been forthcoming in the area.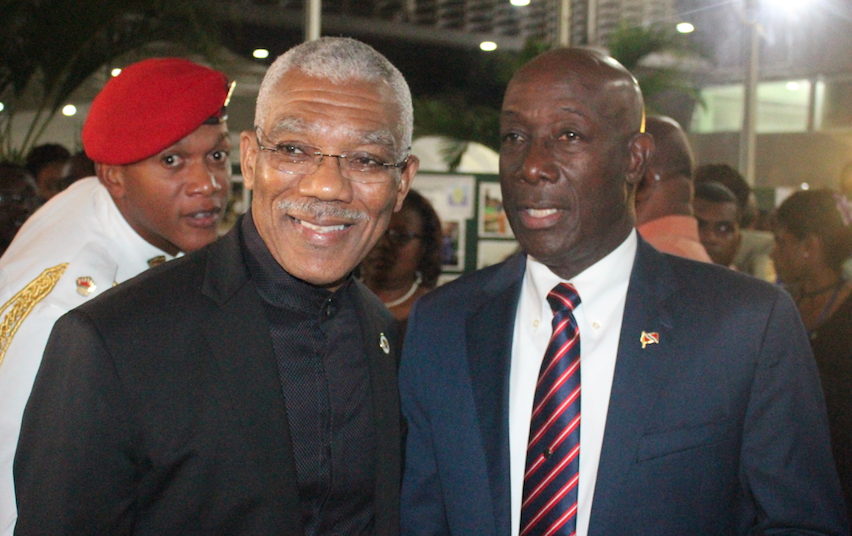 Guyana has been making advancements in preparing for the oil and gas industry, especially with the two recent announcements of significant oil finds offshore Guyana by ExxonMobil.
The ExxonMobil company announced last week that drilling results from the Liza-2 well, the second exploration well in the Stabroek block offshore Guyana, has between 800 million and 1.4 billion oil-equivalent barrels.
Last year, another major discovery of oil deposits was made in the Liza – 1 well. The Liza wells are located in the Stabroek block approximately 120 miles (193 kilometers) offshore Guyana. Data from the successful Liza-2 well test is still being assessed. The Liza-2 well was drilled by ExxonMobil affiliate Esso Exploration and Production Guyana Ltd., approximately 2 miles (3.3 km) from the Liza-1 well.  (Kurt Campbell)