Guyana has recorded a new death from the coronavirus disease, taking the total number of deaths to 11.
The 11th death was confirmed over the past 24hrs after test results returned for a man who died suddenly in Region One on Friday night.
News Source understands that the man who traveled between Georgetown and the interior district several times over the past few weeks became ill recently and was rushed to the hospital in Kumaka in Region One on Friday and he died shortly after.
Moments before his death, a test was carried out on him after he showcased some of the symptoms of the disease. He would be the third case from the Region One area. One of the two other cases has since recovered.
In its health report today, the Public Health Ministry revealed that two new cases were recorded over the past 24hrs, bringing to 10 the total number of new cases recorded in the past two days.
Health officials are now reporting that most of the cases from the Region 7 community are miners.
"I wish to draw your attention particularly to Region # 7 (Cuyuni-Mazaruni) where 7 positive cases have been identified, most of these cases coming from the mining community. We are concerned particularly because other mining communities can be affected since our miners can transport this disease from the coastland into the interior. We recognize that our efforts in limiting the spread of this disease are dependent on this community coming fully on board with the regional health authorities as well as all other entities who have joined in fighting this disease", the Public Health Minister said.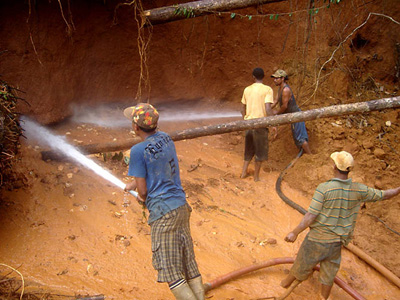 Georgetown remains the epicenter for the virus in Guyana with Regions #3 and 10 following closely.
The Minister said a spike in cases is being witnessed even with a 6pm to 6am curfew in effect.
"As of today, we have another death bringing our total number of deaths to eleven (11). Of the thirty-two (32) tests done today, there are two (2) new cases, so the number of confirmed cases is now 137. To date, the total number of persons tested is 1, 489 with the total number of negative cases being 1, 352. We currently have sixty-two (62) persons that have recovered, sixty-four (64) active cases in institutional isolation, two (2) patients in the COVID ICU and (2) persons in institutional quarantine".
On the eve of the Independence day holiday, the Public Health Ministry is encouraging persons to spend time with their families at home and to avoid social gatherings.