As the number of coronavirus cases in Guyana continues to climb, the National COVID-19 Task Force is expected to make a decision soon on the extension of the current curfew measures.
A source close to the Task Force told News Source today that the increase in cases cannot be ignored and systems might have to be tightened to get citizens to pay more attention to the deadly disease and bringing the numbers down.
The official explained that several members of the Task Force are recommending a total shut down for at least a week or two, as persons continue to ignore the health guidelines and current curfew measures that are in place.
The current health emergency measures expire on the 3rd June. The Task Force is likely to make a decision on the extension and possible total shutdown ahead of that expiration date.
On Sunday, scores of persons ignored the stay home advice that is part of the national health emergency measures and gathered at the seawall behind the Marriott hotel for a Sunday hang. Additionally, Police officers were called to creeks along the Linden/Soesdyke Highway where dozens of persons also gathered.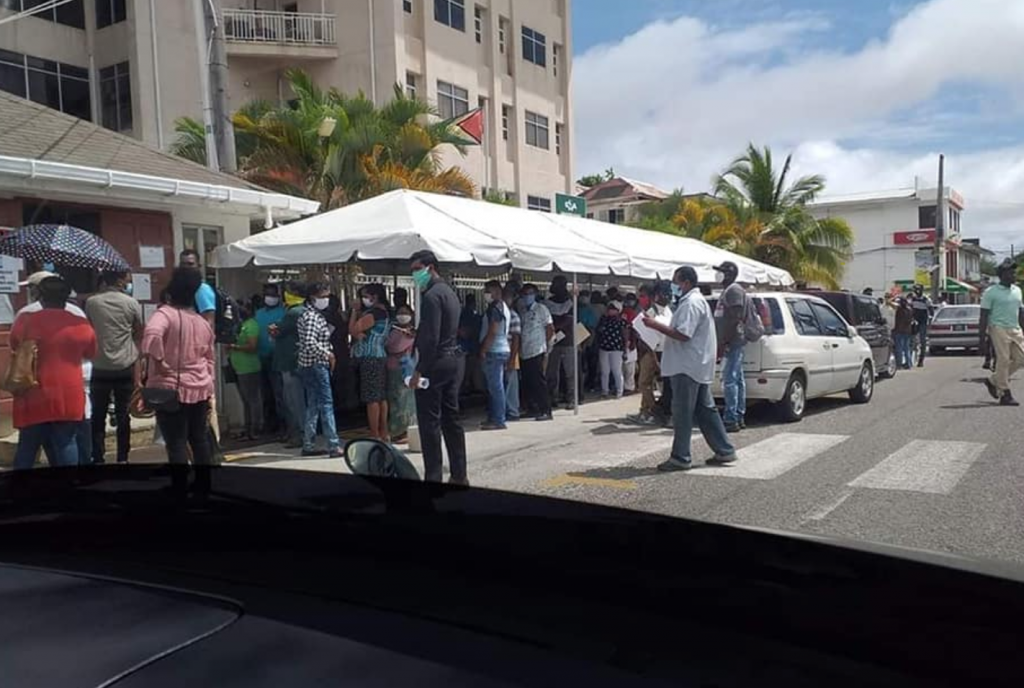 Over the weekend too, a number of house parties and backyard parties had to be broken up.
A total lockdown could force many of the essential businesses that are allowed to operate right now to close their doors, leaving just pharmacies and health institutions open.
While there are many who support a lockdown, those opposing such a move have pointed to the absence of any stimulus support from the government.
Guyana has been battling the coronavirus since the 11th March.
While many Caribbean countries have seen their numbers decline over the past weeks and no new cases being recorded, Guyana is still seeing its cases climbing steadily.