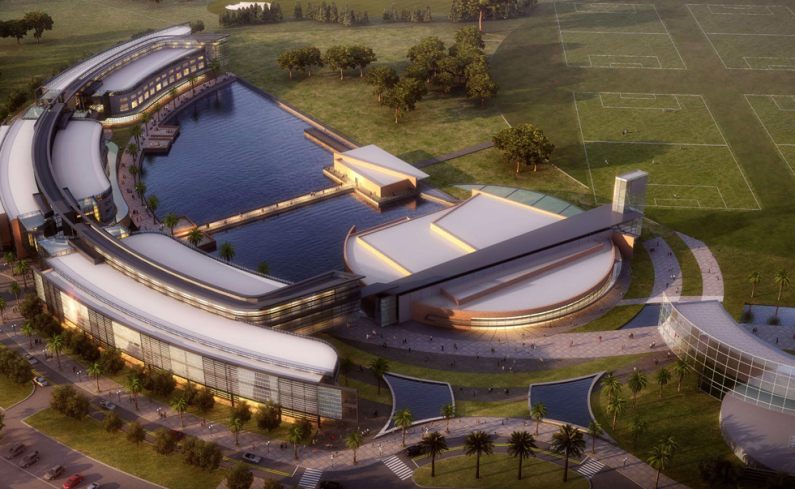 A plan by a Guyana born, Canadian Hall of Fame soccer star to build and establish a multi million dollar sports complex in Guyana could receive support from the Government of Guyana.
The facility is sprawling and will incorporate a stadium and fields for different sporting disciplines.
Guyanese born soccer star, Alex Bunbury, is the man behind the initiative and during a recent meeting with senior government officials, he presented his plan and outlined the importance of such a facility to Guyana.
The government has not offered any financial commitment to the project but would support it. Minister of Natural Resources, Raphael Trotman explained at a press conference on Wednesday that any government would support such a private initiative but he is not aware of any commitment made by government to the particular project.
His response came amidst reports that the Government had committed to financing the project. That report which appeared in an Orlando Newspaper was retracted by the company that has designed the complex and will likely be hired by the private investors to oversee the project.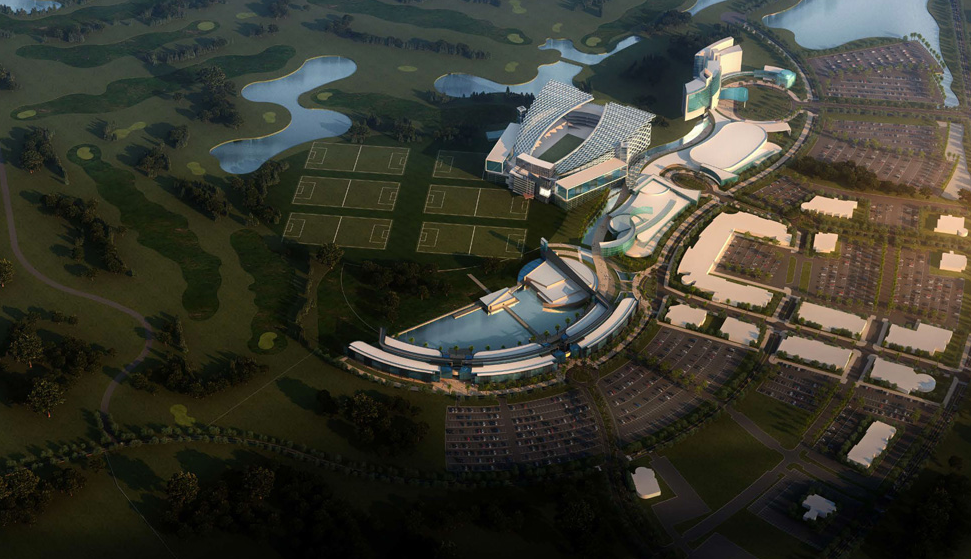 The retraction stated that "Neither the Guyanese government nor Alex Bunbury or ABSAA had stated that the Guyanese government has already approved the project."
But the project appears to be one that will take Guyanese sporting facilities to the next level.
The designing company for the project reports that "Anchored by a 24,000 seat National Football Stadium, the 230-acre development project will include an 80,000 square-foot training facility; 10 training fields; a co-ed sports academy; 18-hole golf course; 6,000 seat amphitheater; retail and business centers; a healthcare facility community outreach center; and a 5-star resort to include 120 rooms and 100 onsite residences"