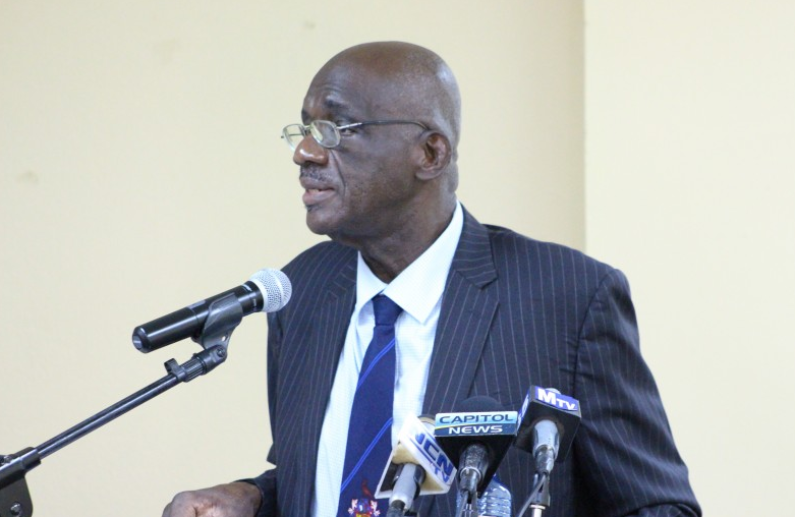 Guyana's Ombudsman, retired Justice Winston Moore has died.
He passed away on Friday evening after a battle with cancer.  Justice Moore was sworn in as Ombudsman in 2014, by then President Donald Ramotar.
His appointment came following consultation with the Leader of the Opposition at the time. It was the first time in over a decade that an Ombudsman was appointed.
Justice Moore began his legal career as an Attorney –at-Law in 1983 during which time he worked through a private practice.
In 1998, he was appointed high Court Judge, until 2007 when he functioned as a Judge Advocate for the Guyana Defense Force.
He was later appointed as the Chairman of the Commission of Inquiry to investigate the escape of inmates and other related occurrences at the New Opportunity Corps (NOC) Essequibo and he resumed private practice until January 2014 when he was appointed as the Ombudsman.
Justice Moore has been credited in quickly streamlining the Office of the Ombudsman, which has a role to investigate complaints that individuals have been treated unfairly or have received poor service from government departments and other public organizations in Guyana.