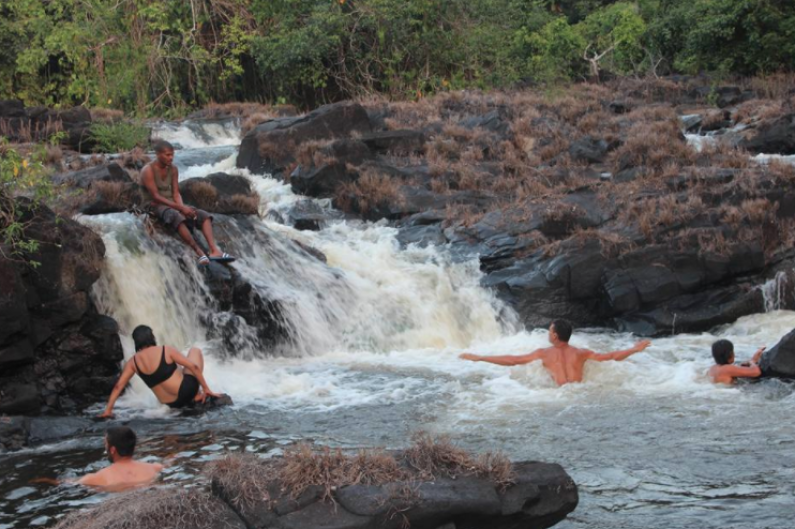 A Guyanese businessman, who lives in neighboring Suriname, has single-handedly taken on the task of selling Guyana's eco-tourism product in the Dutch Capital of Paramaribo, while at the same time marketing the former Dutch colony here in Guyana.
The businessman, Raymond Mohamed, believes his success is the result of years of hard work and moving his passenger transportation service, which he operated for over 10 years, to a full-fledged tourism business.
Mohamed now operates Royal Tours out of Paramaribo where he shuttles hundreds of tourists and natives across the border, offering complete tours around Guyana and Suriname.
He has been conducting these tours for just over six years and explained that while sometimes it has been a challenge to market both destinations while dealing with negative publicity, the testimonies of his customers continue to be rewarding.
For just US$200 an individual can book an all-inclusive three-day tour to either Suriname or Guyana. The cost includes all transportation, meals, accommodation and guided tours.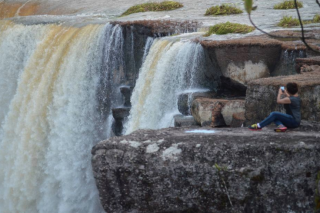 Mohamed explained that usually persons are picked up on Fridays and taken to the border where they cross the Corentyne River using the Ferry Service.
Once they have crossed, they are treated to local cuisine for breakfast and then taken to the capital where they are allowed to check into hotels and later enjoy lunch.
The guided tours commence on Friday nights and run until Sunday night. It includes visits to historical places, monuments, museums, malls, casinos, indigenous villages waterfalls, rapids, the beach where they can either enjoy turtle watching and dolphin sighting before returning early Monday morning.
Mohamed said while there is little difference between the tourism product in Guyana and Suriname, each destination offers a unique experience for travelers and tourists.
He believes it is a great opportunity for persons to experience the culture and history of the neighboring states at a low cost.
Every week almost hundreds of persons are transported between Suriname and Guyana, Mohamed said. During holiday periods, the numbers are usually higher.
Persons can also make special tour requests to sites in either country for both small and large groups.
Mohamed said his tours have always been safe and incident free and he encourages Guyanese and tourists visiting Guyana to take advantage of the offer.
Royal Tours can be found on Facebook at "Royal Tours Guyana – Suriname"