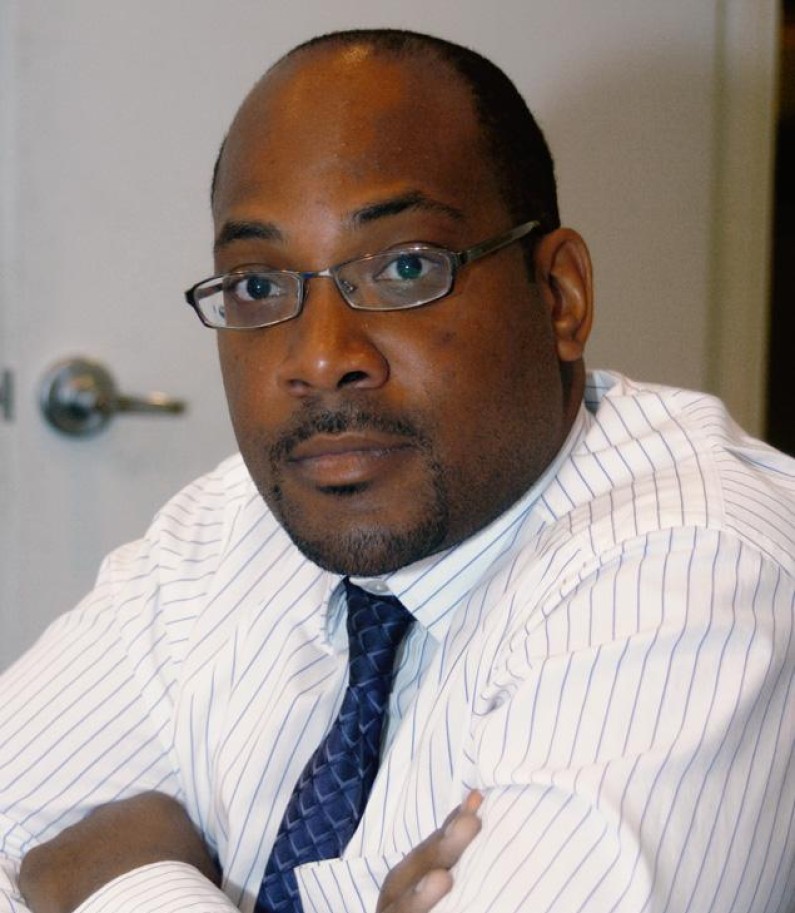 (NY DAILY NEWS EXCLUSIVE) A prominent Brooklyn state senator is the latest politician snared in a long-running federal corruption probe, with charges expected against him this week, the Daily News has learned.
Sen. John Sampson (D-Brooklyn), once among Albany's most powerful politicians, is the senator identified in court papers as asking ex-Sen. Shirley Huntley (D-Queens) to wield her influence on behalf of a businessman holding a Kennedy Airport lease in March 2012.
The businessman wanted to expand his lease, and Huntley arranged for him to meet with Port Authority officials, according to sources familiar with the case.
She allegedly took $1,000 in bribes, court papers state — and then wore a wire to record meetings with seven elected officials while working as a federal informant.
According to the sources, the FBI is examining a $100,000 "loan" to Sampson from one of his legal clients, Queens businessman Edul Ahmad, who is charged with mortgage fraud in an unrelated case.
Ahmad also delivered a $40,000 "loan" to U.S. Rep. Gregory Meeks (D-Queens) in a deal first exposed by The News.
Ahmad's attorney, Steven Kartagener, told the House Ethics Committee that the loan had no written terms regarding interest or payment schedule.
Meeks made no payments on the loan for two years until the FBI began looking into it, the lawyer had acknowledged. He declined comment Saturday
The House Ethics Committee cleared the congressman in December after it investigated the loan, ruling Meeks' failure to report the loan on disclosure forms was "inadvertent."
One of Sampson's allies when the Democrats briefly had control of the Senate is Sen. Malcolm Smith (D-Queens), who was busted in April for trying to bribe his way on to the GOP line in the city's mayoral race.
Smith has denied any wrongdoing.
Sampson was expected in federal court later this week as the latest big catch in a political corruption probe.
His attorney, Zachary Carter, declined comment on the case Saturday.
Huntley became the second corrupt state lawmaker exposed in the last five weeks as a government informer gathering damning details against her legislative colleagues.
Nelson Castro resigned his Assembly seat last month after acknowledging that he wore a wire for three years. Assemblyman Eric Stevenson (D-Bronx), in part thanks to Castro, was charged with perjury.
Huntley was voted out of office last fall. She faces up to two years in prison at a sentencing this week for stealing more than $87,000 from a sham nonprofit called Parents Information Network.
"No comments, my dear — none at all," she told a News reporter Saturday. "Have a pleasant day."
Gov. Cuomo said the latest black eye for Albany's political reputation was an opportunity to push for change.
"You will certainly have a certain amount of bad actors in government, the way you have bad actors in every aspect of life," Cuomo said Saturday. "We've had more than our share in Albany."
Cuomo noted that the Legislature remains in session, and said he hoped reform was on the horizon.
"I think it's an opportunity to pass laws that make the system better," the governor said. "You take a situation like this. It's unfortunate. It adds to the distrust and cynicism."
State Sen. Tony Avella (D-Queens) echoed the governor's call for change. "This is totally embarrassing for the good elected officials," said Avella.
The recent probes brought a certain level of paranoia to the capital, he said. "I guess some people have reason to be paranoid and nervous," he added.