The inaugural Guyana Trade and Investment Exhibition (GUYTIE), rolled out its welcoming carpet this morning at the Guyana Marriott Hotel.
The Investment Expo will come to an end on September 22nd, 2018.
The Exhibition has organized by the Ministry of Business, through a Steering Committee comprising of both public and private sector stake holders in collaboration with the Caribbean Export Development Agency (Caribbean Export) and Private Sector Associations.
At the opening, Minister of Business, Dominic Gaskin noted that "GUYTIE 2018 is a pilot event which will be held regularly and which – will become a signature Caribbean trade fair. So while this year we are focusing on linking Guyanese producers and service providers with international buyers, the long term vision is to link international exhibitors with international buyers."
He went on to highlight that the expo is in keeping with the Ministry of Business' mandate in providing a fruitful environment for the local business community to improve their services and make themselves ready and resilient for the export market and also creating opportunities for investments into the local economy.
With the slogan, "Made Locally, Trading Globally"; the event will focus on linking local traders with foreign investors. The businesses present will be seeking possible collaborative efforts that can ultimately benefit the local economy, and the country at large.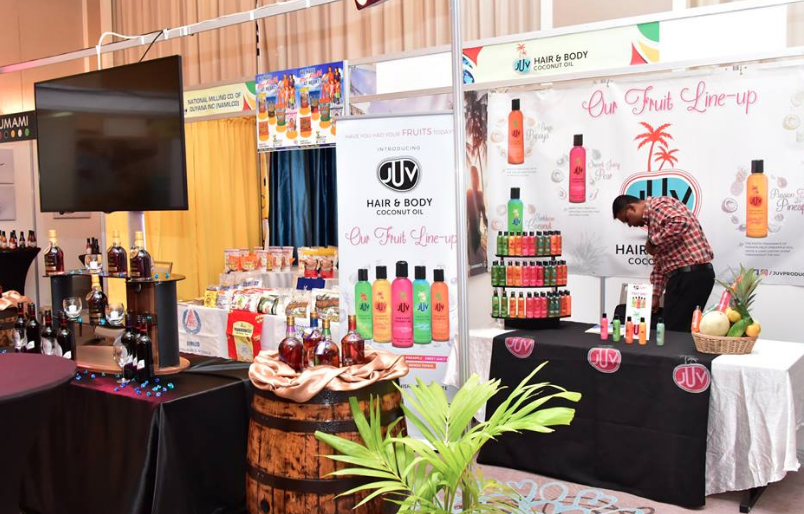 President David Granger, who delivered the feature address at the event, noted that now more than ever, Guyana can contribute towards more regional trade agreements to aid in the CARICOM Single Market and Economy CSME.
"We see Guyana's future in the Caribbean and the Caribbean's future in Guyana" he noted, He spoke extensively about trades and exports in the Caribbean and how important it is for the Caribbean to foster more interregional trading. He noted that the Caribbean imports a large amount of products from outside of the region, however, some of these items may be able to be sourced right in the region.
While this year focuses mainly on Guyanese businesses, linking with foreign investors, the event is also expected to attract more investments into the local economy, factors of production; mainly labor will be drawn from Guyana. Thus, improving and creating job opportunities for many Guyanese, especially the young people.
According to organisers, there are over fifty five investors that will be on show at the event.
Investigators have come from from places like Trinidad and Tobago, Belize, Haiti, Cuba, India, Canada and Korea.
GUYTIE, will have specific "Business to Business" meetings today and tomorrow for buyers and investors.
On the 22nd September, however, the exhibition will be open to the public and patrons interested in attending the event can purchase tickets for $1000 at any GTT location.  (Dennis Glasgow)