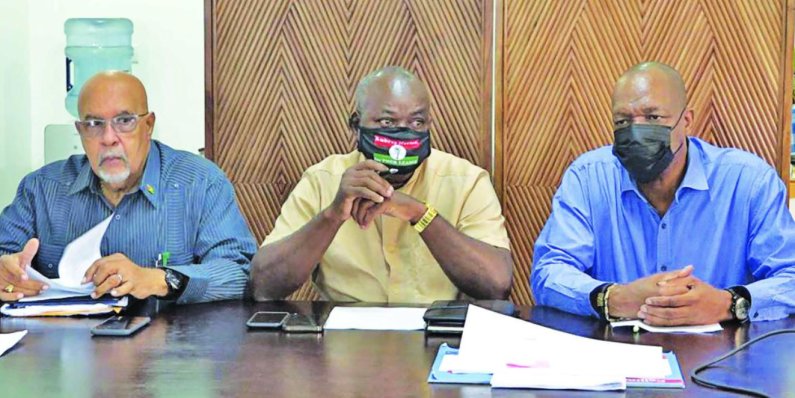 With Longtime party executive, Aubrey Norton taking over the reins as Leader of the People's National Congress, his former competitors for the position, Joe Harmon and Dr. Richard Van-West Charles are promising their support in the efforts to unify the party and build its new path forward.
In a brief statement, Opposition Leader Joseph Harmon said he respects the wishes of the delegates who chose Mr. Norton over him and wishes him and his new team a successful tenure.
Mr. Harmon said he is sure matters relating to the party's leadership will come up and he stands ready to be part of those discussions.
"Over the coming weeks, I am sure matters related to the new leadership will arise and I stand committed to the unity of the party," Mr. Harmon said.
For his part, Dr. VanWest-Charles said he respects the will of the PNC electorate and wants the new incoming executive to take the responsibility given to them seriously, he urged that the base of the PNC must not be forgotten.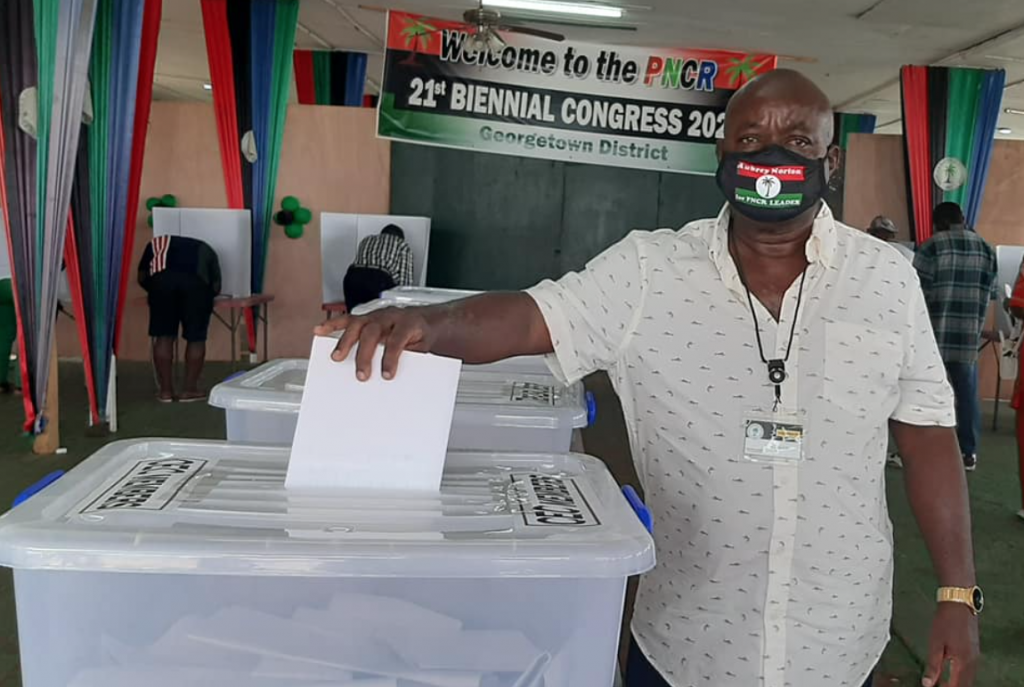 "It is our base that is the vanguard of our 'destiny to mould', as collectively we strive for a better Guyana for all Guyanese. This base is our foundation to build, defend and protect our party and likewise, it must be defended and protected against the 'haughty enemy,'" Dr. Charles said.
Coming in with just 64 of the almost 1300 votes that were cast, Dr. Charles expressed regret that he was not able to win the race but said he remains proud of the process.
"I am immensely proud of our process to elect new office bearers. It demonstrates our unparalleled democratic will and model approach of what the future of Guyana can look like," he said. "My only regret is not being able to deliver for you," Dr. Charles continued.
Mr. Norton copped the top party position with 967 votes, while Mr. Harmon trailed behind with 245 votes.
APNU+AFC Member of Parliament, Shurwayne Holder was elected as Chairman of the party, while Mohammed Mursaline got the nod to be the party's treasurer, Elizabeth Niles was elected as the first vice-chair of the party while MPs Christopher Jones tied for the second Vice-chair spot.
All elective members except for Mr. Jones, who ran as an independent are members of Mr. Norton's slate.