Newly appointed Canadian High Commissioner to Guyana Mark Berman on Wednesday paid a courtesy visit to Leader of the Opposition, Joseph Harmon.
During the hour-long meeting, several issues were raised by the Opposition.
Mr. Harmon informed the Canadian envoy that the government, though it occupies a one-seat majority in the parliament, governs as though there is no opposition party, noting that the President has failed to hold consultations with the Opposition Leader on a number of issues.
On the question of a new voter's list for future elections, Mr. Harmon told the Canadian diplomat that the coalition is not prepared to go to another election with the current list, maintaining that the list is flawed.
"We told him of our view to have a new voter's list before any elections because we felt that the House-to-House way of producing a new voter's list is in our view is on our view the best way of doing so." Mr. Harmon said in an invited comment.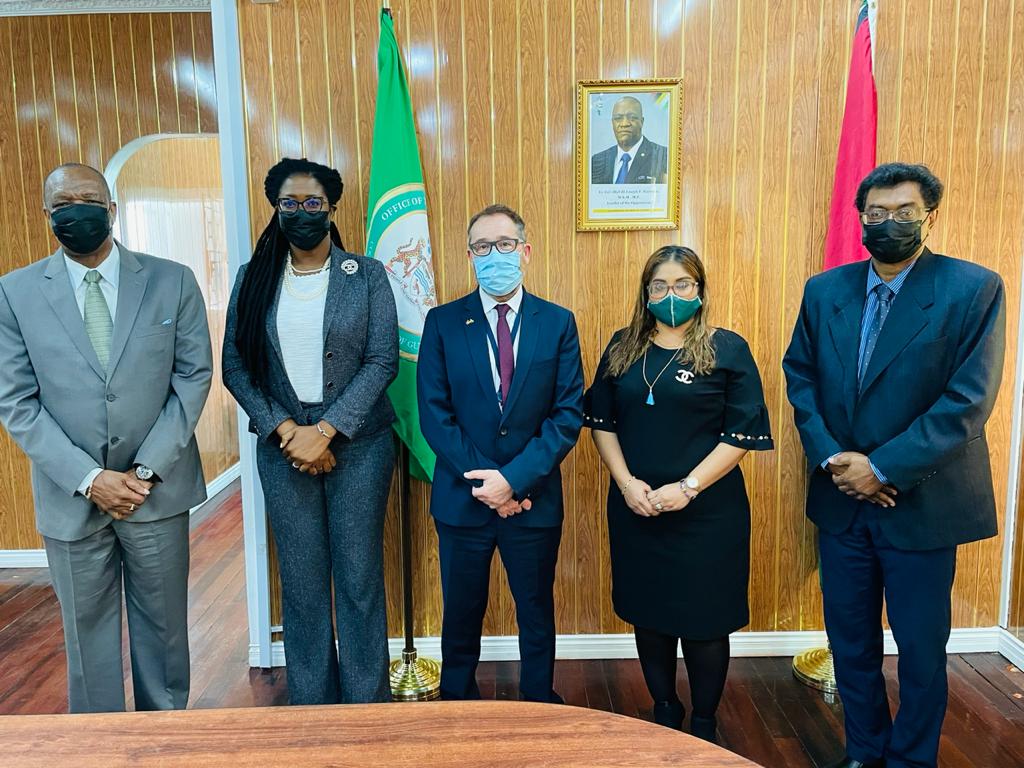 The Opposition Leader said he raised the issue of the attitude of the Government towards some categories of public servants who were fired by the Government.
"We dealt with the issue of the arbitrary dismissal of over one thousand persons, most of them are afro-Guyanese in the public service. Many of them also indigenous and any other persons they believe to be supporting the APNU+AFC have also come under the hammer."
AFC Leader, Khemraj Ramjattan called the meeting with the High Commissioner extremely important, pointing out that the opposition has a plethora of issues it must raise with the Diplomatic Corps.
"We talked about constitutional reform, elections reform and how Canada could help resolve those matters."
Mr.Ramjattan said he also informed the High Commissioner of what is happening in the Guyana Police Force and its handling of certain cases.
MPs Amanza Walton- Desir and Geeta Chandan-Edmond were also part of the meeting.
The meeting with the Canadian High Commissioner followed a similar meeting Mr. Harmon had with the British High Commissioner and the Deputy Chief of Missions of the United States Embassy.