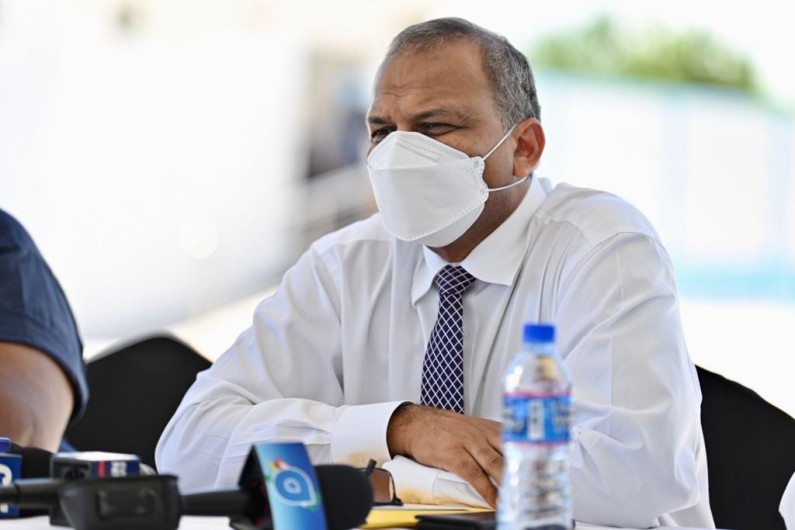 The Miniter of Health Dr. Frank Anthony today warned medical practitioners that they must be thorough in screening persons who require vaccine exemption letters.
Many persons who have underlying medical conditions have been meeting with their doctors for information about the COVID-19 vaccines and whether they could be exempted because of their medical condition.
The Health Minister today explained that not everyone with an underlying condition could be exempted from vaccination.
"If you have an allergy to one of the vaccines that we are using, then you can be exempted. And secondly, if the components of which the vaccine is made of, if you are allergic to one of those components then you can be exempted," the Minister explained.
He said 99% of the medical conditions would not be affected by vaccination.
"So, if there is that tiny 1% of people, if you fall within that category, then the doctor who is seeing you should advise, and those letters should come to the CM0 (Chief Medical Officer) for a counter signature and then we will be able to grant it" Dr. Anthony said.
The Health Minister has issued a warning to medical practitioners who have been issuing vaccination exemption letters without doing sufficient investigation of the patient's condition.
"I know some people have been issuing exemptions, but the exemptions cannot be based on any serious medical illness and so some of those letters that have been issued, we are investigating them and if they were issued without proper medical information…Let us say somebody just writes a letter of exemption without doing proper medical investigation and so forth and that that persons warrant the exemption then we are going to put those medical practitioners before the Medical Council," the Health Minister warned.
While the government continues to say vaccination against COVID-19 is not mandatory in Guyana, it has put several requirements in place that forces vaccination.