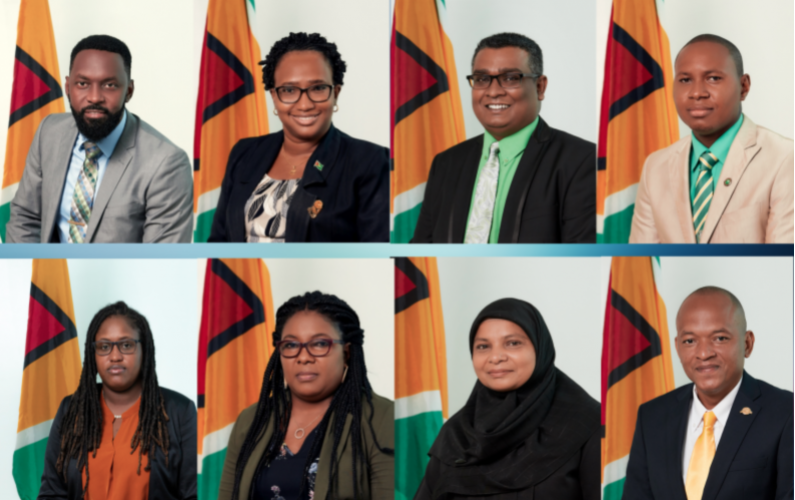 High Court Judge Damone Younge this morning started to hear the case filed by the suspended Opposition Members of Parliament against the Attorney General and the Speaker of the National Assembly over their suspension.
The MPs are contending that the suspension should be thrown out as questions about its fairness, legality and due process have arisen.
In Court today, the Judge informed the Attorneys for the applicants and the respondents that the Court had not received all of the filings in the matter and was also not in receipt of the amendments to the initial application.
The case will be called again on the 10th August.
Attorney Selwyn Pieters who is representing MP Sarabo-Halley sought an interim order by the Court to prevent the National Assembly from implementing the suspension and the sanctions against the eight Members of Parliament.
Attorney General Anil Nandlall opposed the request. The Attorney General has been arguing that the case should not even be before the Court since it impedes on the work of the National Assembly and how it carries out its work.
Justice Younge indicated to the Court that she prefers to see all the applications in the matter before considering any order.
The Attorneys will be back in Court on the 10th August to make their arguments.
The suspended MPs are Opposition Chief Whip Christopher Jones, Ganesh Mahipaul, Sherod Duncan, Natasha Singh, Vinceroy Jordan, Annette Ferguson, Tabitha Sarabo-Halley, and Maureen Philadelphia.
Some have been suspended for four sittings while others will face suspension for six sittings. The Clerk of the National Assembly has since indicated to them that they will not be paid while on suspension. They will also lose other benefits related to their position as Members of Parliament.
The Court proceedings were filed before the suspensions were handed down, but the Assembly went ahead with the suspension as the matter was still to be heard by the Court.
The Opposition is maintaining that the suspension of the eight Members of Parliament is illegal since there was no fair hearing and the Members were never allowed to appear before the Committee that handed down the sanctions. The eight were suspended for their roles during the December protest against the Natural Resource Fund Bill and the removal of the Speaker's Mace.
The matter was sent to the Privileges Committee but only the Government Members of the Committee determined the matter and the punishment.