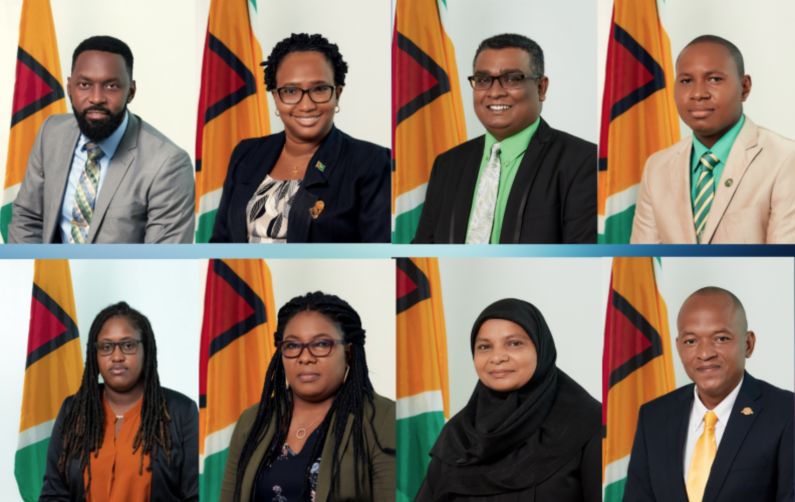 The eight Opposition Members of Parliament who were suspended last week from the National Assembly will not be paid for the duration of the suspension, which could go on for a number of months.
In an initial letter to the suspended Opposition Members, the Clerk of the National Assembly Sherlock Isaacs informed them that they would be losing pay for the specific number of sittings that they have been suspended.
Some have been suspended for four sittings while others have been suspended for six sittings.
The Clerk recalled his original letter on Wednesday and issued a new letter today informing the MPs that they would be losing their entire salaries for the duration of the suspension.
Since the parliament does not meet with a set timetable, four or six sittings could be spread across a number of months and that means that the MPs would not be paid for any of those months.
The Clerk also informed the MPs that as part of their suspension, they will not be allowed access to the National Assembly or the facilities of the Assembly and the Parliament.
The MPs that have been suspended are Opposition Chief Whip Christopher Jones, Ganesh Mahipaul, Sherod Duncan, Natasha Singh, Vinceroy Jordan, Annette Ferguson, Tabitha Sarabo-Halley, and Maureen Philadelphia.
The suspension was handed down at last week's sitting of the Assembly after the Assembly adopted the motion by the Privileges Committee that recommended the suspensions.
Only the Government Members of the Committee deliberated on the suspensions and the Opposition also played no role when the matter came up in the Assembly.
The Opposition Members have filed Court proceedings against the suspensions. The matter is expected to be heard next week.
The Opposition is maintaining that the suspension of the eight Members of Parliament is illegal since there was no fair hearing and the Members were never allowed to appear before the Committee that handed down the sanctions.