Home Affairs Minister Robeson Benn has lashed out at Opposition Leader Joe Harmon over Mr. Harmon's statement that the arrest and questioning of Opposition Member of Parliament Annette Ferguson on a cyber crime investigation amounts to political persecution.
In a statement last evening, Benn said everyone in Guyana including the Opposition Members of Parliament are subject to the country's laws.
"Mr. Harmon, of all persons, should need no reminding that all persons – inclusive of Members of Parliament and, also, members of the APNU/AFC – are subject to the Laws of Guyana, adherence to which the Guyana Police Force is duty-bound to enforce without fear or favour", Minister Benn said in his statement.
The Opposition Leader in a statement just after the arrest and release of MP Annette Ferguson said there is clear persecution of the political opposition by the PPP government.
According to Mr. Harmon, "the PPP regime's persecution of the political Opposition continues with wanton disregard for the law, the constitution and the rights of citizens. The Guyana Police Force has been fully weaponized against the Opposition".
Harmon called on all "right thinking Guyanese, local and international human rights bodies, civil society and all other democracy-loving entities" to condemn what he considers the "dictatorial and authoritarian acts of political persecution being meted out by the PPP to Opposition Members of Parliament".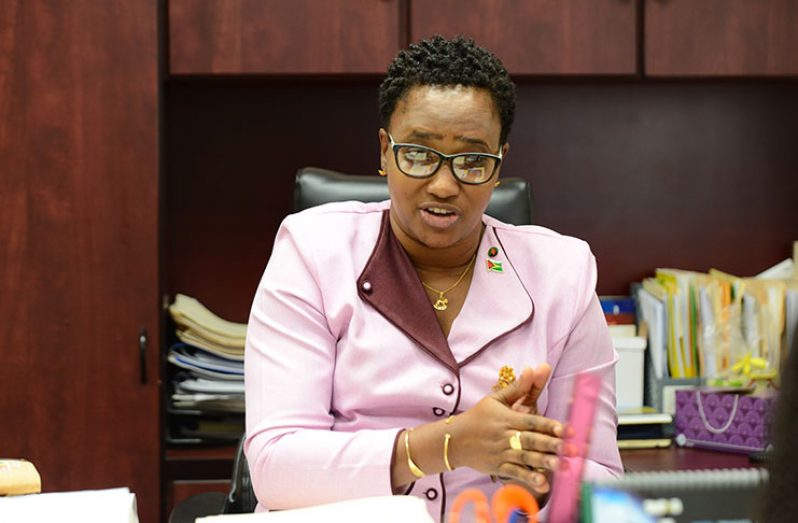 In response, the Home Affairs Minister said the Opposition Leader's statement seems intent on continuing the effort to shield and protect "lawbreaking by persons who are intent on precipitating a breakdown of law and order and the undermining of democracy by initiating civil unrest".
While the Police has only questioned the Opposition Member of Parliament about the cybercrime allegations, the Home Affairs Minister declared that the Opposition Leader's statement amounts to "reckless support of Ms. Ferguson's present indiscretions".
The Opposition Leader is of the view that the PPP Civic administration is pushing this nation to the brink of civil unrest "with its persistent and unceasing attacks on the political Opposition".
Benn has denied those allegations.
Opposition MP Annette Ferguson was questioned by the Police over allegedly sharing a post from a social media blog about a "killing squad" on her Facebook page. She has denied the allegations.
The Cyber Crime complaint was filed by Colonel Omar Khan of the Guyana Defence Force who was named in the blog.