Thousands of persons flocked the various government departments that were out at the Cuffy Square this morning as part of the Government's public day.
The initiative saw Government ministries and departments meeting with members of the public to have their concerns addressed.
The Department of Housing's booth was the busiest and was active all day as scores of persons raised issue about house lots and the need for more of the government low cost homes.
One woman told News Source that she was more interested in getting her own plot of land than she is in getting a low cost home. She explained that she is self-employed and therefore prefers to build her own home and she would be able to make provisions for a shop to be part of her house.
Another frustrated woman explained that she applied for land since 2009 and it is finally getting somewhere. She said she thought the initiative is a good one, but she hopes that she will hear back from the Housing Department soon.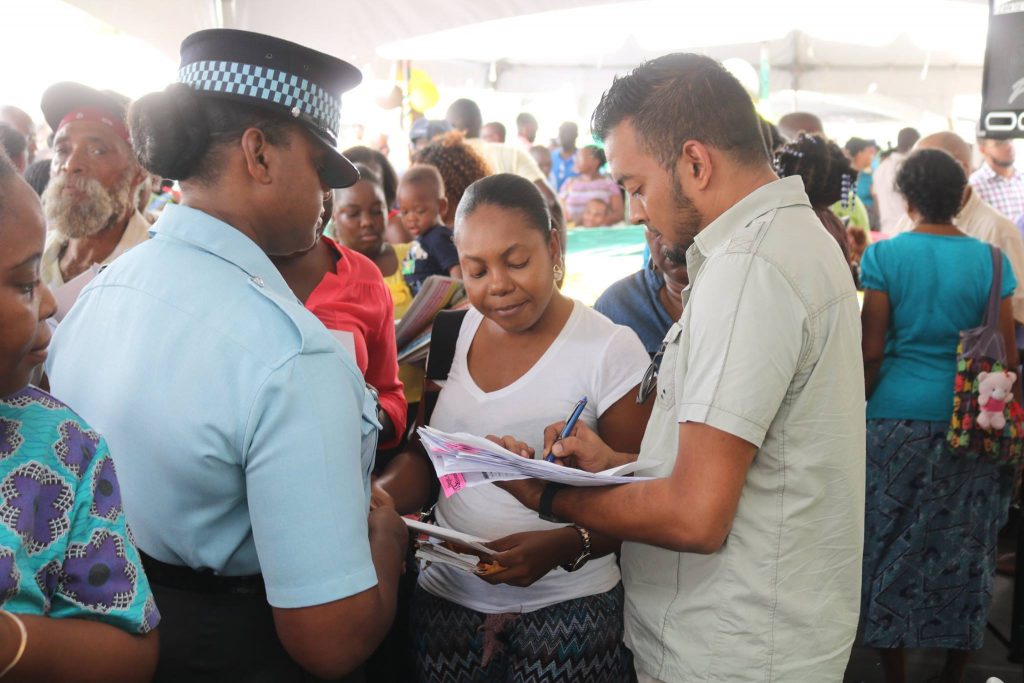 Minister with responsibility for housing, Valerie Yearwood, explained that the Government is making moves to get more land available so that houselots could be handed out. She explained to many of those gathered that while land might not be available in the areas they might prefer, there are lots available in other areas and persons should take advantage.
News Source spoke to some of the other persons who were gathered at the public day. One man said he believes the effort was a little too late, since the Government should have been doing initiatives like this one from day one. Others said the government was trying its best.
Several government ministers were part of the public day.