With just two weeks remaining before the deadline date for applications for the Government's Adequate Housing and Urban Accessibility Programme, the Central Housing and Planning Authority has decided to take the programme to the people, in an effort to get more people to apply.
Today, the officials from the Department were in the Stabroek market square, where scores of persons gathered for information about the programme and to file applications.
The programme has two components. The Government will be building 250 low cost core homes under the project for successful applicants as part of the Adequate Housing Drive. Those applicants must be low income earners and must already be living in a structure on their own land in a scheme developed by Central housing.  The homes being built will be at a cost of $4 million and the successful applicants will only have to contribute $100,000 to the initiative. They will not have to make any other payment for the home.
Under the Urban Accessibility component of the programme, 2500 successful applicants will get up to $500,000 in building materials to do home improvement projects to their existing houses. The applicants will have to cover their own labour costs.
Minister responsible for Housing, Valerie Patterson-Yearwood, told reporters today that over this weekend and the coming days, the Government will take information booths about the programme to several areas.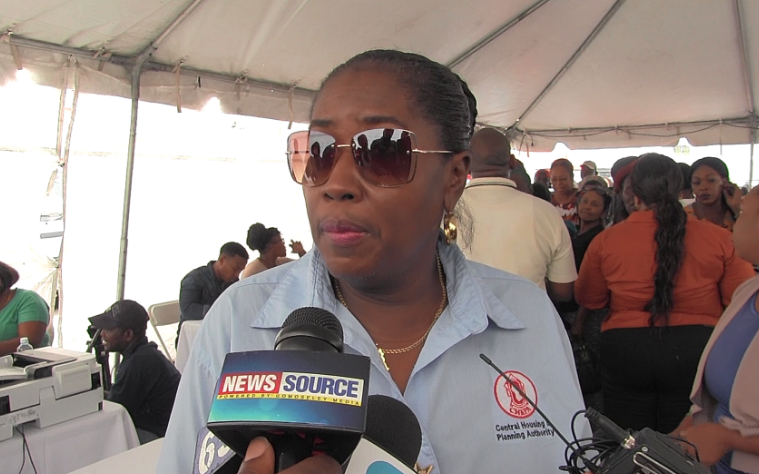 During today's outreach in the Stabroek area, several houselot applicants also turned up for information on their applications for land. The Minister said the Government is currently moving to make more land available for allocation, but infrastructure is being put in place first.
She said by the first quarter of this year, new housing areas will be rolled out in several areas for allocation.
The Minister reminded that when the coalition government took office three years ago, it faced a backlog of over 30,000 applications. She said efforts are being made to clear up most of that backlog even as new applications are being made.