Newly elected PPP Presidential Candidate, Irfaan Ali, said he is "extremely humbled" with the party's decision to pick him to lead it into the next election.
Speaking with reporters outside Freedom House, hours after his election, the former Housing and Water Minister said his election shows that his party believes in youth and experience.  He is 38-years-old and held several ministerial portfolios under the former PPP government.
"This is something that I will take very seriously and that I take very seriously and I think that the approach by the People's Progressive Party has always been a team approach and all my comrades and colleagues who contested for the post of Presidential Candidate have committed to working towards a common agenda and a common goal', Ali said.
He said the PPP is very united on his election and he is delighted with the decision. On Saturday, the 35-member Central Committee of the People's Progressive Party met to elect the new Presidential Candidate. Before the election process started, three of the five candidates indicated that they were no longer interested in the post. The three, Dr. Frank Anthony, Dr. Vindhya Persaud and Gail Teixeira all withdrew their nominations and allowed the process to move forward with Ali taking on former Attorney General, Anil Nandlall in the race for the position.
At the end of the race, Ali pulled in 24 votes while Nandlall who was a favourite of party members across the country, pulled in just 11 votes.
Nandlall said he was disappointed with the result but has committed to throw his support behind the new Presidential Candidate.
Mr. Ali said his wide experience in government and the party will be his selling points and he gets ready to hit the campaign trail. He noted that he is the current Opposition point man on Finance matters and even serves the PPP as its Financial Secretary.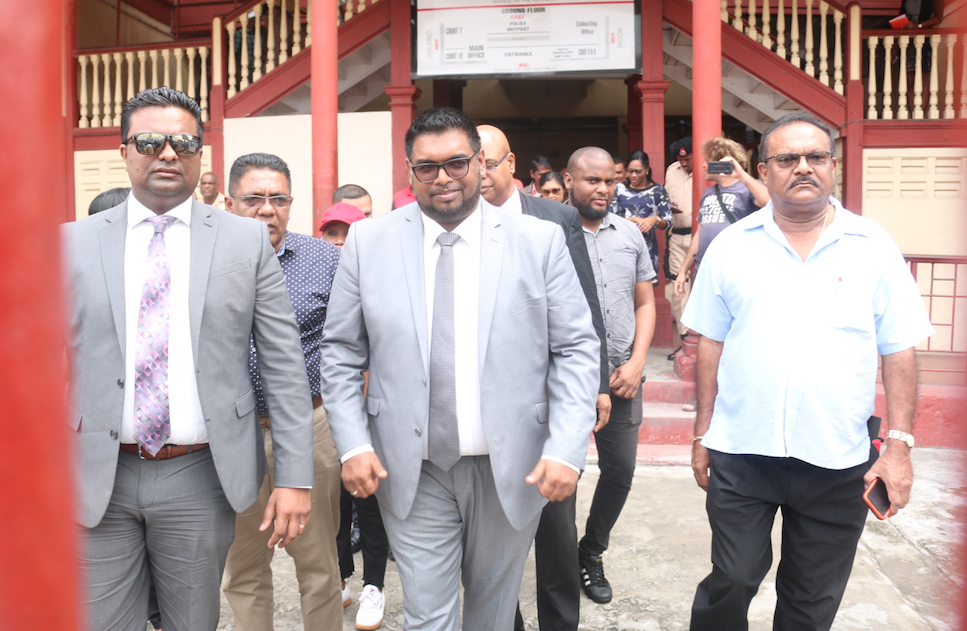 There has been concern that the new PPP Presidential Candidate could find himself being overshadowed by former President Bharrat Jagdeo, who still heads the party and is the Opposition Leader.  Ali said he is part of a team and Jagdeo is a "great" asset to Guyana, and therefore he will rely on Jagdeo's experience and that of the PPP team as he moves forward.
He brushed aside the pending 19 fraud charges that he is currently facing in the Courts, saying that he prefers to cross that bridge when it is time to cross.
On concerns about his academic qualification and allegations that he may have falsified some of his qualifications, the new PPP Candidate said he will continue to provide documents to confirm his qualifications.  He said he will not be bothered by rumours and any smear campaign against him.
Ali said his focus now will be on leading the PPP campaign in its effort to recapture the seat of government.  The PPP has said it will stand firmly behind his candidacy.