Overshadowing his own Presidential Candidate, Opposition Leader and PPP General Secretary, Bharrat Jagdeo, waded into the coalition administration over its governance in the past four years, as he once again urged an early election date.
Mr. Jagdeo was at the time speaking at the death anniversary observances for founder of the PPP and former President Cheddi Jagan at Babu John in Berbice.
The PPP General Secretary urged his supporters to toughen their position against the coalition government after the 21st March. He said government members should be "chased out" of the communities when they come to visit.
He said the coalition government appears bent on holding on to power even after the passage of the no-confidence motion and it is only with support from his party that the government could remain in place.
According to Jagdeo, the PPP remains confidence of victory at the next elections and all supporters need to ready themselves for the campaign and for those elections.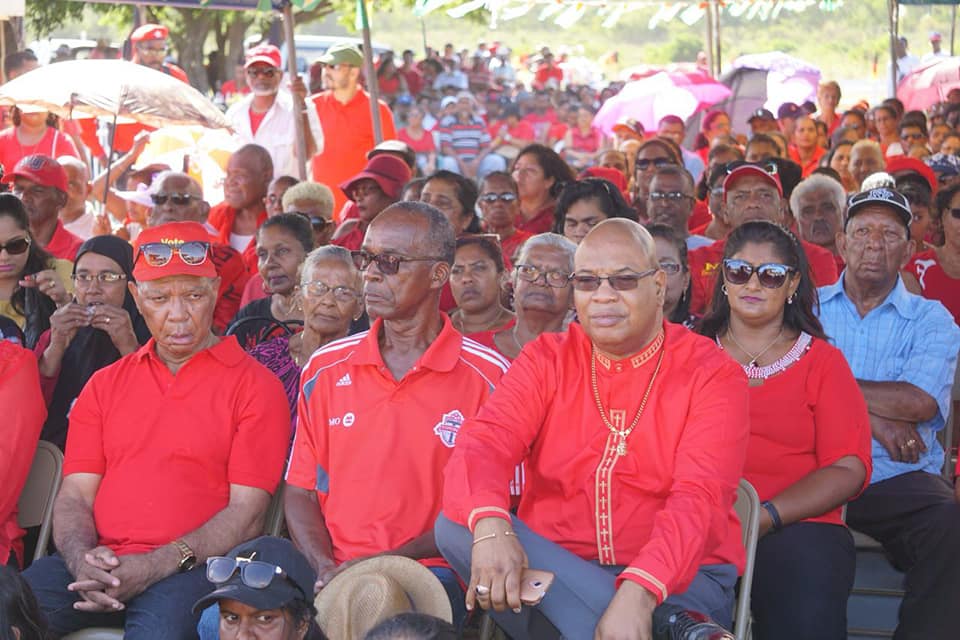 The PPP's Presidential Candidate, Irfaan Ali, told the large gathering that while many have been asking questions about his whereabouts, he has been in communities getting work done and supporting his party's people. He said he has been doing what the late Dr. Cheddi Jagan would have been doing had he been alive today.
Ali, who was elected as Presidential Candidate with the full backing of Jagdeo, spoke about his readiness to take on the highest office in the land, even as he remains before the Courts on multiple fraud charges.