Police Commissioner Seelall Persaud is getting ready to head off into retirement. He will proceed on pre-retirement leave in the coming weeks.
Mr. Persaud has served the Guyana Police Force for over thirty years, holding several key positions before reaching the very top of the Force.
At his final address as Commissioner to the Police Officers' Conference, Persaud said he is prepared and ready for the next stage in his life as he noted that his journey in the Police Force over the past three decades, has been "wonderful".
During his address, he spoke of the many challenges still facing the Guyana Police Force in its efforts to curb crime and criminal activity. While he spoke about better relationships with members of the public being developed, he also raised concern about unreported crimes.
The Commissioner said lack of confidence in the Police and the Justice System may be one of the reasons why many crimes go unreported. Persaud said many persons still have concerns about the length of time it takes for them to be granted justice.
Gun crimes, he said, are still worrying for the Police Force as well as those crimes involving drug possession and drug use. Many of those cases, he noted are not reported because the users are also taking part in a criminal activity.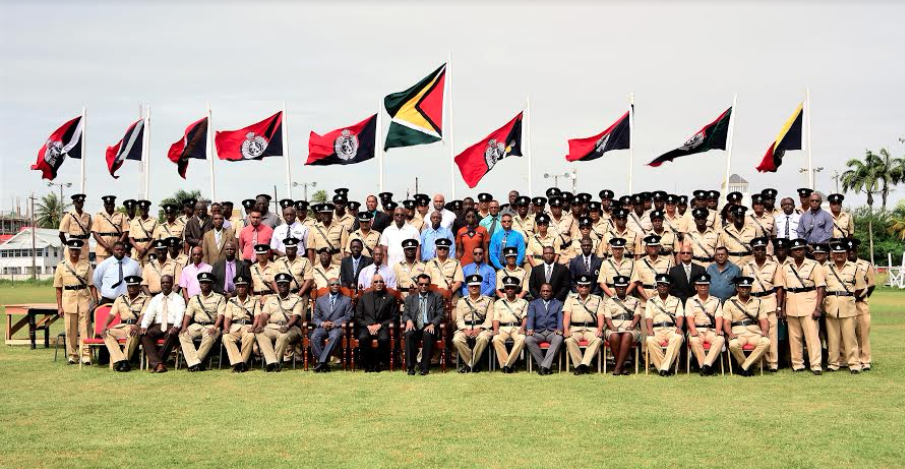 The Commissioner kept his address short and to the point, but said the Force must continue to look at the professional behaviour that ranks should be exhibiting as well as their response times to reports of criminal activity.
He pointed to recent statistics released by the Force which showed an overall reduction in cases of reported crime when compared to the same period last year.
Commissioner Persaud spent most of 2017 on leave as the Government ensured that he took up all his accumulated vacation leave as he neared retirement. He was also sent on special leave following the report of a Commission of Inquiry that looked at an alleged assassination plot against the President and the investigative work by the Police on the matter.
The report recommended the firing of the Commissioner over his alleged decision to instruct a junior rank to release one of the suspects in the matter who was one of his friends.