As the Guyana Police Force continues to break up the carjacking gang that is suspected to be behind the theft of scores of cars and car parts, Minister of Public Security, Khemraj Ramjattan has revealed that the ex-policemen who have been arrested as part of the probe, appeared to have served as advisors to the carjackers.
In a brief interview this morning, Mr. Ramjattan told News Source that community policing was pivotal in the investigations that unravelled the carjacking gang.
He, however, noted that there were many in the community also who remained quiet while noticing the stolen cars being moved into their community.
"These carjackers were being advised by the former policemen and you know when good cops turn bad and are advisors to criminals, you are going to take a longer process to catch these carjackers, but we have now broken it. One very good thing in the breaking of that gang has to do with community policing, they saw the vehicles coming through the areas and they investigated…but there were lots of residents who saw but didn't speak, because we understand that some were being paid", Ramjattan explained.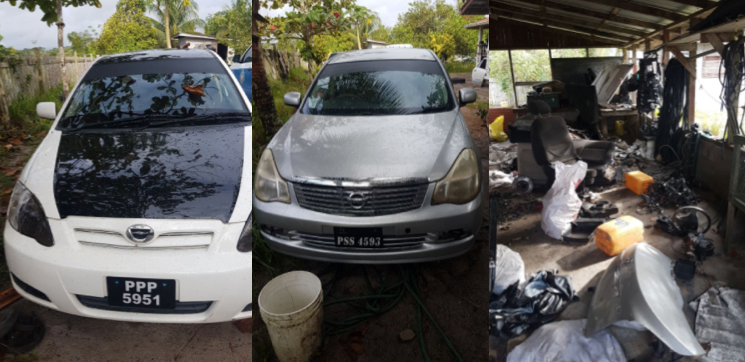 Fifteen persons including two ex-policemen are now in custody assisting with the probe.  The Police Force is now seeking a Lodge resident, who is believed to be the mastermind of the carjacking operation.
Several vehicles and vehicle parts were recovered during a number of operations in the Kuru Kururu area and along the East Coast of Demerara over the past week.  The Force is currently preparing charges in the matter.