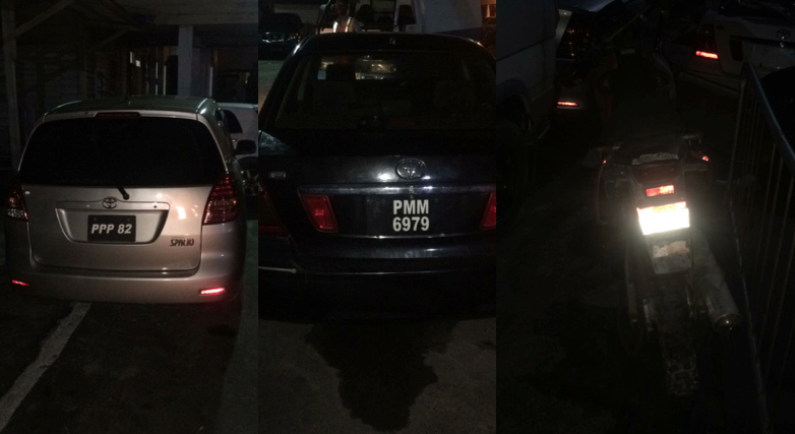 The small Linden/Soesdyke Highway village of Kuru Kururu is appearing to be the hotbed and final stop for stolen and hijacked vehicles.
Just hours after announcing that an early Tuesday morning raid had uncovered several stolen vehicles and car parts, Police investigators returned to the area on Tuesday night and found two more stolen cars along with two stolen motorcycles and even more vehicle parts.
The vehicle parts that were discovered appear to have belonged to other vehicles that were also stolen.
Police investigators arrested two persons during the Tuesday night raid and the vehicles discovered have since been transferred to the Brickdam station as the probe continues.
Several vehicles have been recovered over the past week as the Police carried out a number of raids in the Kuru Kururu area and areas along the East Coast of Demerara.
A total of 15 persons are now in custody assisting with the investigations. Two ex-policemen are among those in custody.
Over the past few months, there was a spike in carjackings and vehicle theft. In many of the cases, the car owners were held at gunpoint as the robbers would attack them and want nothing other than the vehicle. Toyota and Nissan motorcars were the most targeted.
The probe continues.