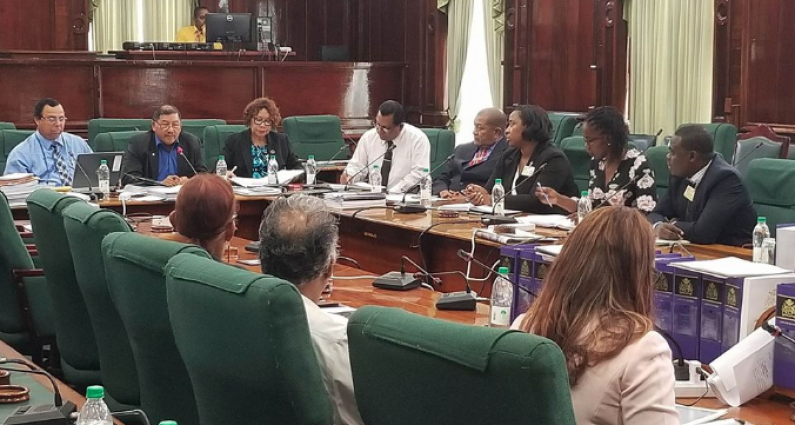 Government and Opposition Parliamentarians were at odds today over the progress being made to finalize all Land Titling issues for Amerindian communities.
The issue came up when Indigenous People's Affairs Minister Sydney Allicock appeared before the Parliamentary Natural Resources Committee and was grilled by opposition MPs including Indigenous House Members Pauline Sukhai and Yvonne Pearson.
Pressed continuously for answers, Allicock disclosed that only US$2.5 million of monies set aside for the project has been utilized with 26% of interviews for land demarcation completed.
There is a total of US$7.4 million remaining with Alliccok also indicating that four communities will have the process completed by the October 2018.
The Minister also indicated that it is likely that an extension will have to be sought to allow for all unresolved Amerindian land titling.
But the Opposition MPs maintained that it appears that the land titling process is now at a standstill, much to the disapproval of Allicock who insisted that the process was moving forward.
He admitted that while land titling has not ceased, there are a number of issues affecting progression in some communities.
Allicock was asked to submit those reasons to the committee in writing but he vaguely noted that the issues included time, manpower and ongoing court cases.
"Several communities are targeted for demarcation and work is continuing," Allicock insisted even as opposition MPs demanded greater explanation on the matter.
The Minister secured the protection of Committee Chair, Odinga Lumumba who allowed for him to submit his responses by writing at a later date. "Let us allow the Minister to put it in writing," Lumumba said as he attempted to bring order to the meeting.
Committee members were also keen to find out about progress being made specifically in Rockstone. Residents, there have repeatedly raised concerns over land titling matters.
Allicock explained that the issues in the community were unique where elections recently took place, paving the way for a new Council to take office.
He said "things have already been put in place" to address the land titling issue not only in Rockstone but in all Amerindian communities.
There is an ongoing Amerindian Land Titling project, which the ALT Project aims to support Amerindians in securing their lands and natural resources. In order to do this, the project will facilitate fast tracking the land titling process.