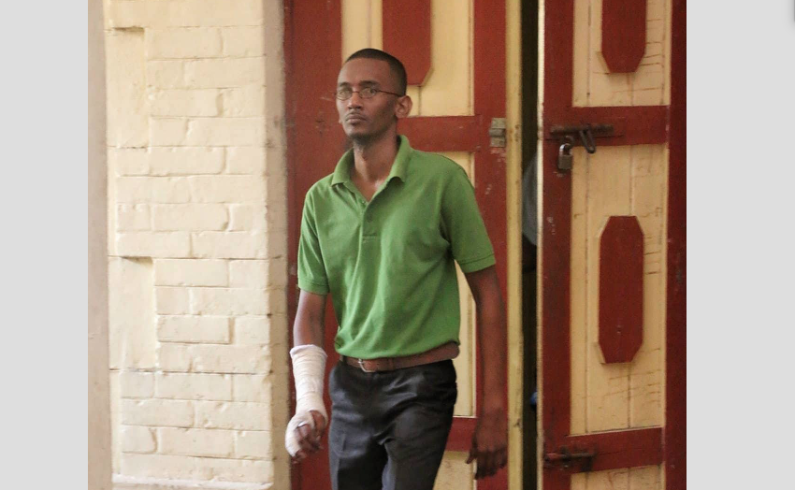 Three months after he reached a financial settlement with a youth he had shot in the mouth when the youth was 15-years-old, resulting in an attempted murder charge being dismissed, interdicted Police Cadet Officer, Franz Paul was back in Court today, this time facing illegal firearm and issuing death threat charges.
The Policeman who is yet to be allowed back into the Guyana Police Force, was remanded to jail this morning after appearing before the Chief Magistrate facing the charges that were related to a confrontation with his girlfriend.
The Court was told that on the 20th August in Alexander Village, Paul pulled out a firearm and pointed it at his girlfriend, threatening to shoot her.
The woman managed to wrestle the gun away from him and got it to a neighbour who handed it over to the Police.  It was then that it was discovered that the weapon was unlicensed.
The interdicted policeman was immediately arrested and charges filed in the case.
During his Court appearance today, the Police Prosecutor objected to bail, noting the seriousness of the charges.  The Magistrate agreed and refused bail. He will have to appear in Court again later this month.
A few years ago, the Police officer was charged and committed to stand trial for attempted murder after he had shot a teenager in the mouth over a confrontation. As the case moved through the High Court, the youth who became an adult by time the trial started, decided to accept compensation and refused to offer evidence in the case.
Paul was freed of those charges.