As the Government moves ahead with a Security Sector Seform Plan, Opposition Leader Bharrat Jagdeo believes the President David Granger led administration ought to be paying more attention to the realities of crime and not just the statistics being provided.
Recent statistics provided by the Guyana Police Force indicate a decrease in overall criminal activity when compared to the same period in the previous year.
At a Thursday press conference, the Opposition Leader said "the reality on the ground is different from the statistics. We have a wave of crime and criminal activities, and all they do is to make excuses".
Jagdeo said he is still waiting to see the benefits of the British funded Security Sector Reform Plan, that the Government has embraced. The former PPP Government under Jagdeo had rejected the same British plan.
On Thursday, President David Granger told the opening of the Police Officers' Conference that his government will resist any effort to derail the Security Sector Reform Plan, pointing out that the Government was taking the issue of crime seriously.
But the Opposition Leader believes when it comes to fighting crime and criminality, the current government is incompetent and clueless.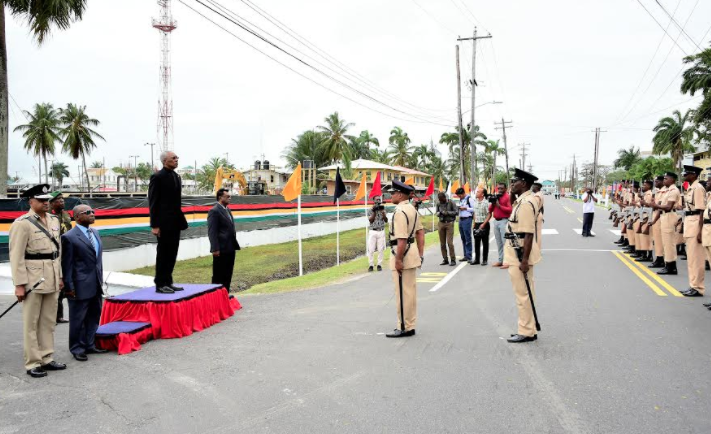 "It is an inept government, an incompetent government even in the area you thought that they would be competent in with all the security outlook, they are incompetent even in that area", Jagdeo said.
The Opposition said there needs to be more training for security personnel.
Guyana saw one of its worst crime periods during the Jagdeo presidency. Over 1400 persons were murdered between 2000 and 2008 during a crime spree, while Jagdeo was sitting as President.  It was during that time too, that the Phantom death squad was born as a counter force with some government backing and support of well known drug lords.