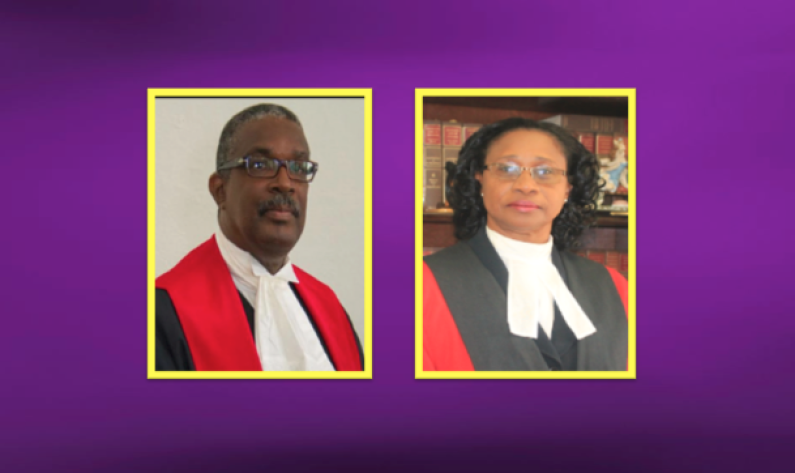 President David Granger today said he intends to stick with his two nominees for the position of Chancellor and Chief Justice.
He told reporters just after the swearing in of the new Police Complaints Authority Chairman, that he had a process that was transparent to arrive at his nominees. He said the Opposition Leader has not provided any process to justify his rejection of both nominees.
"It wasn't something hasty or arbitrary or whimsical. There was a process that there was a public advertisement, people who were interested applied, a panel interviewed them and made recommendations. So when I met the Leader of the Opposition, it was on the basis of a long process. I did not pull the names out of the sky. It is within his rights to not accept, but I have a process. The process is transparent and legitimate and he has not told me what his process was in rejecting it. But I am confident that my process produced the best candidates and I am prepared to stand by my candidates", the President said.
Mr. Granger said if the Opposition Leader could show that he had a similar process that was used to justify the rejection of the nominees, then it might be something to consider.
Back in February, the Opposition Leader,  Bharrat Jagdeo, wrote the President and informed him that he has not found favour with the nominees for the two top Judicial posts in the country, essentially blocking the appointment of Justice Kenneth Benjamin as Chancellor of the Judiciary and Justice Yonette Cummings-Edwards as the Chief Justice.
Under the Constitution, there must be agreement between the President and Opposition Leader on the appointments of a Chancellor and Chief Justice.
Article 127 (1) of the Constitution states that the Chancellor and Chief Justice shall be appointed by the President, acting after obtaining the agreement of the Leader of the Opposition.
The President appears not prepared to offer any new nominees.