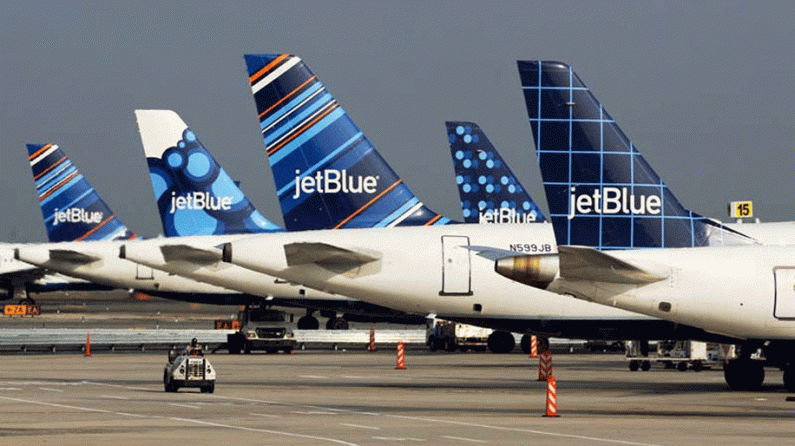 American carrier Jet Blue Airways will be conducting daily flights between Guyana's Cheddi Jagan Airport and New York's JFK Airport when it begins schedule service from April, 2020.
A team from the airline recently held talks with the Director-General of the Guyana Civil Aviation Authority, Egbert Field.
At the meeting, the JetBlue officials revealed that they intend to operate the daily non-stop flights using a new Airbus A321 aircraft which has a seating capacity for 200 passengers.
In a statement, the Civil Aviation Authority explained that the scope of JetBlue's application is covered under Article 3 – Authorization of the 'open-skies' Air Transport Agreement between the Governments of Guyana and the United States.
The Civil Aviation Authority is presently conducting Safety, Security and Economic fitness assessment on JetBlue to ensure that the airline meets the regulatory requirements of the Authority. 
The application process is in its advance stages and will be likely be concluded within the next two (2) to three (3) weeks.
Jet Blue currently operates to over 100 cities within and outside of the United States including several Caribbean countries.