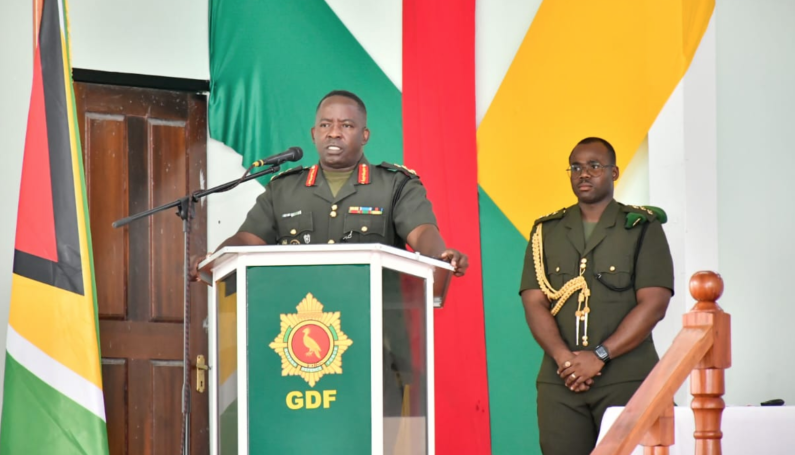 The Chairman of the Joint Services, Brigadier Godfrey Bess today reminded and assured the nation that irrespective of its ethnic composition, the Joint Services of Guyana is an apolitical institution and will continue to uphold the noble position of service to the people of Guyana.
The statement from Brigadier Bess came in response to a statement by a member of the Working People's Alliance during a political meeting in Buxton.
At that meeting, the WPA Member Tacuma Ogunse highlighted the ethnic make-up of the joint services and and the political preference of those members of the joint services, saying that they are not supportive of the incumbent party.
The Joint Services Chairman has now urges social activists and political and other commentators, to refrain from misleading and mischievous remarks which incite racial tensions, and deviates from the promotion of the peace and security which the Services are mandated to maintain.