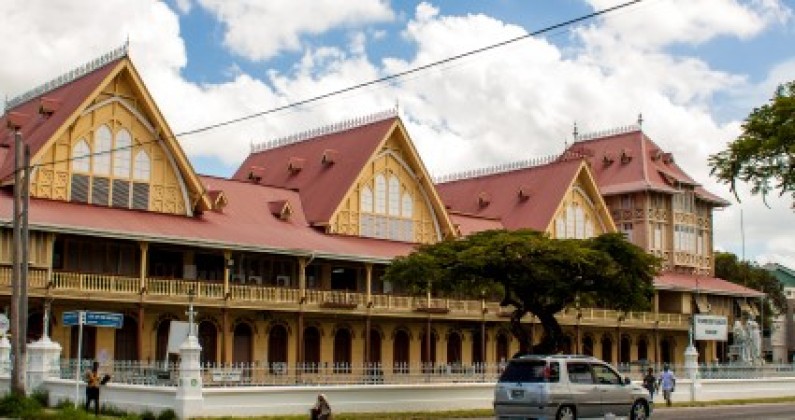 Weeks after President David Granger assured that he would appoint Judges with the aim of reducing the current shortfall in both the Court of Appeal and the High Court; a new promise to move ahead with the appointments has been given.
State Minister Joseph Harmon told media operatives on Thursday that the President is working along with the Judicial Service Commission on finalising the appointments.
Mr. Harmon rejected claims that the President was moving to make those appointments without the input of the Judicial Service Commission.
"The Judicial Service Commission will make recommendations and the President will act on those recommendations," he said.
The JSC had already recommended four names to the President but approval is yet to be given to those.
The recommendations were sent to acting Chancellor, Justice Yonnette Cummings-Edwards while she held the post of Chief Justice (acting).
Opposition Leader, Bharrat Jagdeo had accused the President of buying time until a new Commission is appointed.
Meanwhile, Minister Harmon said Cabinet has approved the establishment of a Ministerial Council of Legal Advisers to work along with the Attorney General, Senior Counsel Basil Williams to provide legal analysis and advice.
The team of legal and academic minds will seek to assist with the ultimate improvement of the justice sector, government legislative agenda and litigation matters and have an input in legal policy design.
Harmon said the Council will comprise Former Judge of the Caribbean Court of Justice, Justice Duke Pollard; former High Court Judge, Justice James Patterson; Former Justice of Appeal, Justice Claudette Singh, former Professor of the University of Guyana, Professor Harold Lutchman and Professor Harold James.
"The Council will be assisted in the execution of its mandate by support staff from the Ministry of Legal Affairs," Harmon added.