Georgetown Town Clerk Royston King on Tuesday said he is unbothered by an existing no-confidence motion that has been filed against him, making it clear that he continues to enjoy the confidence of the majority of Councillors and the citizens of Georgetown.
The Town Clerk's comments came less than 24 hours after Councillor Sherod Duncan filed a motion of no confidence against him at a statutory meeting on Monday.
The motion has been seconded by Deputy Mayor Lionel Jaikarran and is likely to be debated in the coming month.
But King told News Source at City Hall on Tuesday that he is of the opinion that Duncan's motion will go no place and he will continue to do his job as Town Clerk.
"The contents of the motion are nothing new. Even before Councillor Duncan came into this Council as a Councillor he has been acting against the Town Clerk," King said as he posited that Duncan had a personal axe to grind and was receiving the support of the Alliance for Change faction of the Council.
"He has no need to move at a personal level where he is attacking the office of Town Clerk and my persona."
King said Duncan's action was also unethical to the point where even before the motion is placed on agenda or the Town Clerk is given time to study it, he released it to the press.
To this end, the Town Clerk said it has triggered an obligation on his part to issue a full public statement on the motion which will be forthcoming by the end of the week.
"It has always been his mantra that the Town Clerk should go, but he must show what he has done in his community to improve the lives of citizens in his constituency… residents would be more interested in how he has changed their lives for the better."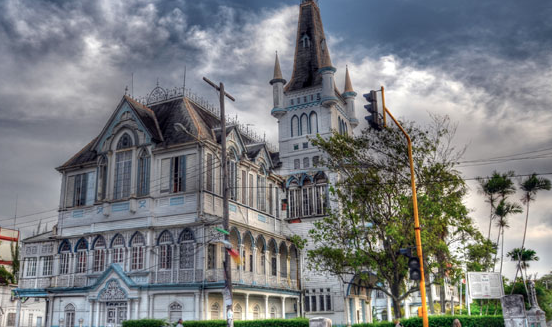 King said he continues to work to turn the city around with changes in its aesthetic value, reduction in flooding and providing a cleaner environment for all to enjoy.
"We have a mandate and that is to make Georgetown the cleanest and greenest city in the Caribbean… that is what I can promise you as long as I am town clerk, I will not superintend over a dirty, filthy or disorganized city."
The no-confidence motion says that King has repeatedly acted outside of the interests of Georgetown residents and continues to show disregard for the law.
It highlights the parking meter contracts, the removal of Stabroek market vendors, and lack of accountability as some of the reasons why he should be sent packing.
The no-confidence motion will have to be debated, then put to a vote before the entire Council. It's unclear whether the motion will gather the full or majority support of the council. (Kurt Campbell)