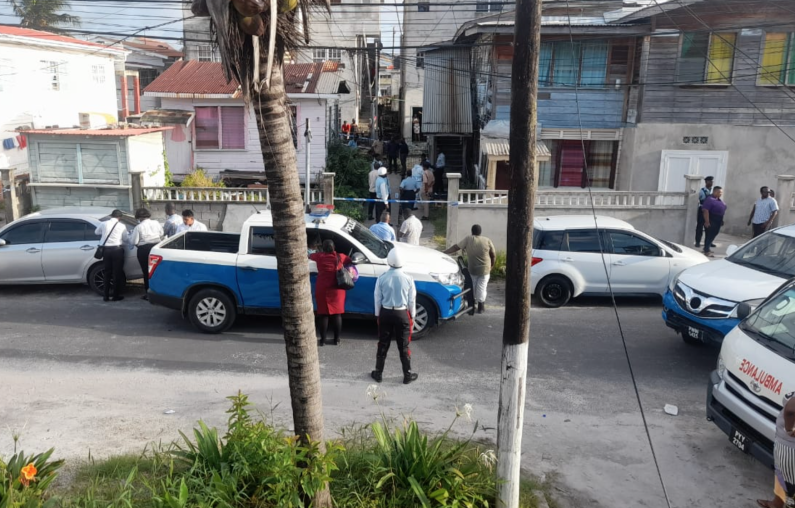 Police investigators are probing the death of a 41-year-old Kitty resident who is suspected to have taken his own life after his wife left home to file an assault complaint against him.
The dead man has been identified as 41-year-old security officer, Jermaine Simon. His body was found in his yard with a suspected self-inflicted gunshot wound.
The dead man's wife Rosanna Clarke said she left the house to file a Police complaint. She said last evening she was badly beaten by him and she vowed to get the Police involved.
"Well, last night when he was beating me with the gun; he said that he will kill me and if I survive and I take him to the police, police will get a shootout with him or he will kill himself"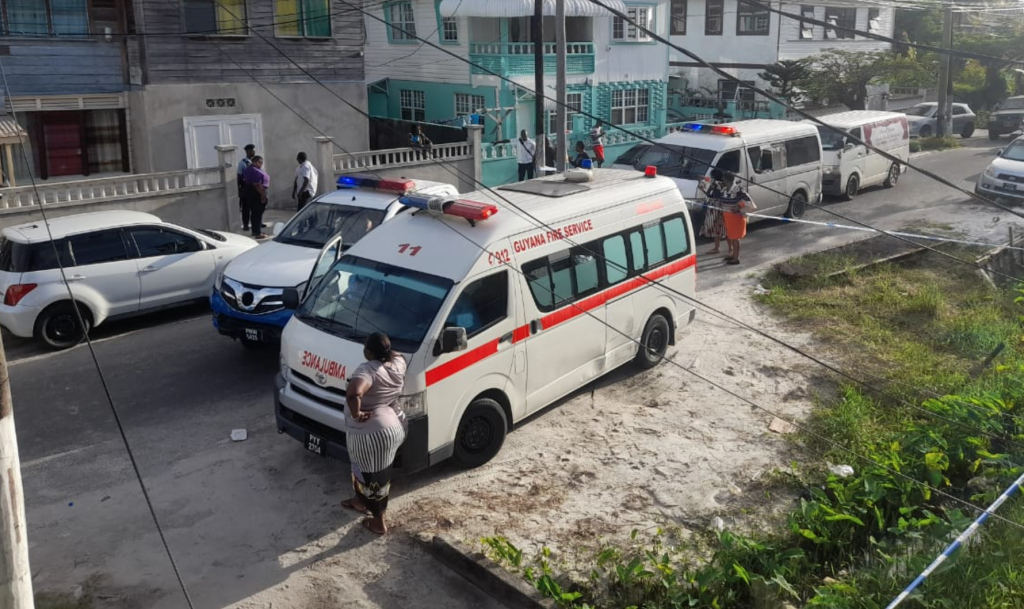 She said her husband stayed home from work today to prevent her from going to the Police. However, she was able to leave the house once she was able to convince him that she was no longer involving the Police. She said he must have gotten information that she was at the Police station.
When she returned with the Police, they heard a gunshot as they were entering the yard.
"I come in the police vehicle, and the police went in the passageway to go up to our place, and then I heard a gunshot."
Emergency services were summoned to the scene and Simon was pronounced dead.