Two weeks after he was hit down by a speeding car and his body vanished after being removed from the scene by the driver of the car, Police investigators this afternoon found the body of 50-year-old Reonol Williams.
The construction worker's body was found dumped in a bushy area along the East Coast Demerara railway embankment at Coldigen.
Investigators were reportedly led to the scene by the driver of the car, Daniel Melbourne who was re-arrested on Monday after being earlier released.
The family of the dead man met with the top brass of the Guyana Police Force on Monday following several days of protests and vigils calling on the Police to step up their search for the man.
Williams was walking along the roadway at Enmore with a friend when he was struck down by the car.
The driver of the car stopped and picked up the accident victim's body, claiming that he was taking him to the hospital.
But Williams was never taken to any hospital and the driver after being identified by the friend, was arrested but later released as he maintained that it was a case of mistaken identity and that while the car belonged to him, he was not driving at the time.
The friend held on to his contention that it was the same driver who picked up the body and left the scene. Investigators rearrested the man and sources say under questioning by the Major Crimes Unit, he admitted to dumping the man's body and offered directions to the investigators.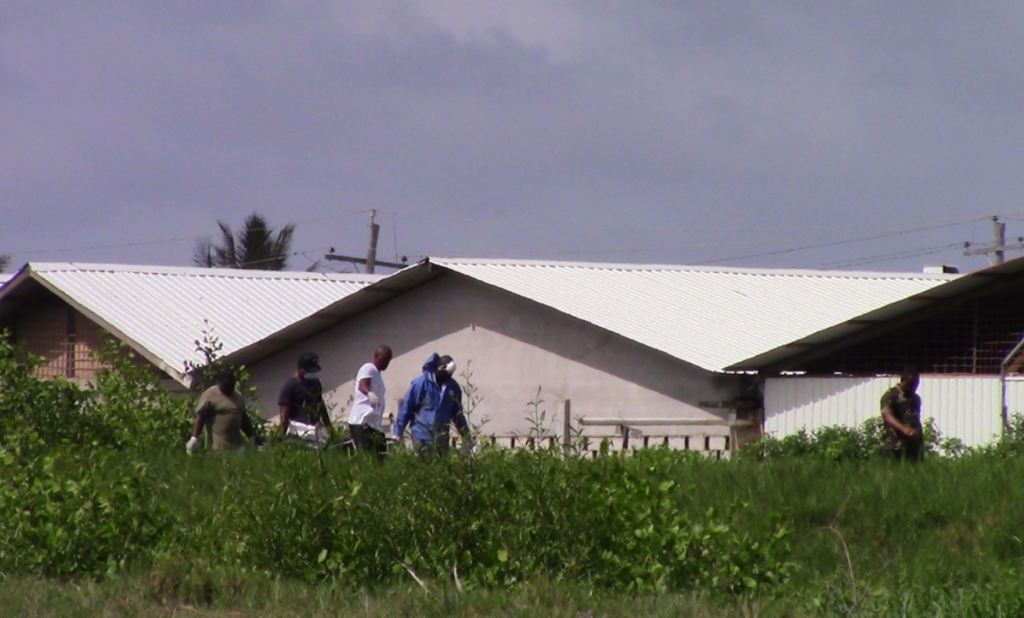 Police cordoned off the area this afternoon and moments after beginning their search, they were able to spot the decomposing body of Williams.
The body has since been taken to the Memorial Funeral home where a post-mortem examination will be performed to determine the cause of death.
The main eyewitness in the case David Peters who was the friend who witnessed the accident and the removal of the body, said he was sure of the driver's identity. He said he never doubted himself.
"As soon as he come out, the next car coming from Georgetown location hit him down…the car was speeding and without no horn or nothing…I went and did the ID parade and it was him. I said the driver and it was him", Peters said.
It is unclear whether Williams was still alive when the driver drove off with his body and dumped it. Investigators intend to treat the case as more than just a causing death case. They are looking at the possibility of more serious charges.