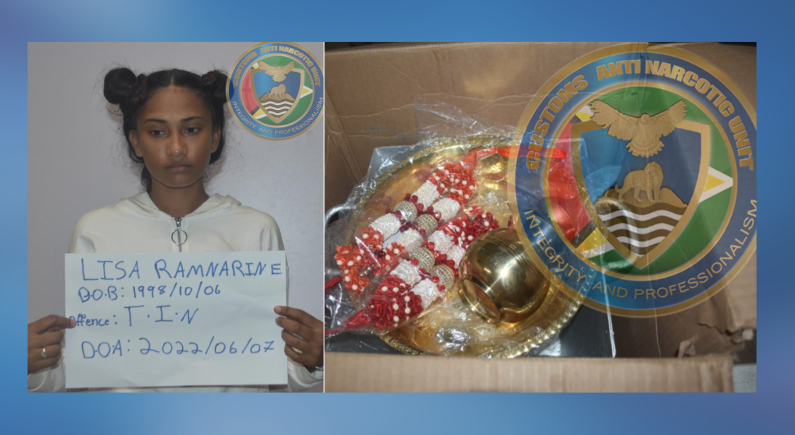 CANU investigators have arrested a 23-year-old woman who attempted to ship a small package of cocaine in a box of Hindu religious items.
The bust was made at the DHL headquarters. The suspect has been identified as Lisa Ramnarine of Hague, West Coast Demerara.
The bust took place on Tuesday as the agents noticed a hidden compartment within one of the religious items known as a kund.
Further examination of the item found a concealed package of cocaine hidden in the religious ornament.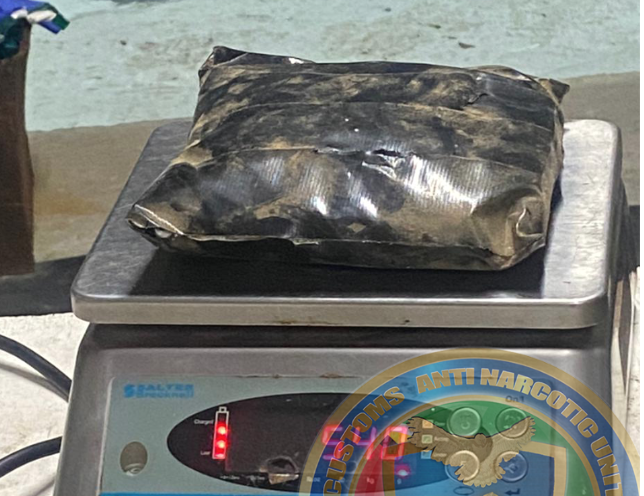 CANU investigators were able to track down the suspect using the address that she provided as the sender of the package. The total weight of the cocaine was 540 grams.
Investigations are ongoing and charges are likely soon.