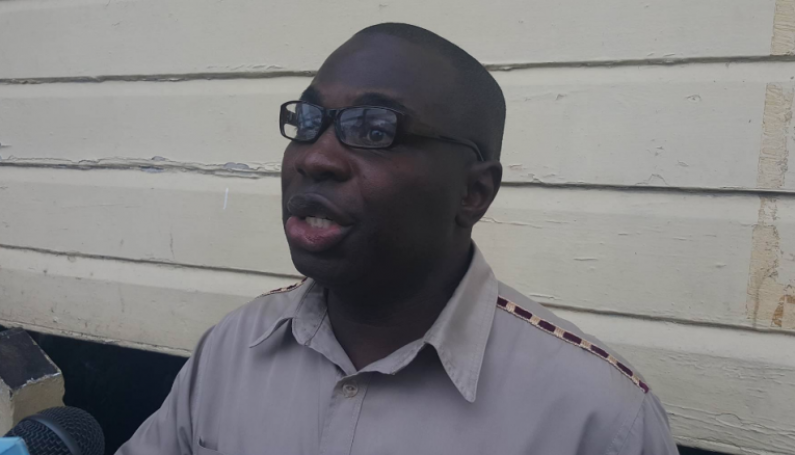 People's Progressive Party Activist and former Presidential Information Liaison, Kwame McCoy, was today found guilty of assaulting political activist Mark Benschop.  He was found not guilty of damage to property and larceny.
On the guilty verdict, he has been fined $20,000 or could face the alternative of one month in jail if the fine is not paid.
Magistrate Annette Singh handed down the decision today, bringing an end to a year long trial that saw Benschop testifying via video conference from the United States and McCoy taking the stand to declare his innocence.
The charges were only filed last year against McCoy, more than four years after the incident took place.
It was back in 2011 that Benschop was filming a new house being constructed by McCoy in Diamond on the East Bank of Demerara, when the then Presidential Information Liaison attacked him.
Benschop ran from the scene and when he returned his vehicle was badly damaged and several items from it were missing.
Benschop filed a police complaint but the file with the statements went missing.  Following the change of government in 2015, Benschop pursued the case and offered updated statements.  A decision was then taken for McCoy to face the three charges.
As the convicted McCoy left the courthouse today, he expressed disappointment at the verdict, saying that the entire accusations thrown at him were false.
McCoy is facing another assault charge in the courts. The other charge is related to the dumping of a bucket of faeces on newspaper columnist Freddie Kissoon.