As the fallout continues across the Caribbean over the questionable results of the CXC exams this year, a review by the regional examination body has found that many students were left ungraded because of the late and in some cases non submission of school based assessments by teachers.
Education Minister Priya Manickchand today said it appears as though some teachers were negligent in not submitting the SBAs on time or failing to submit them at all.
This year, CXC altered its Caribbean Secondary Certificate Examination by not including a long paper but requiring the submission of SBAs for every student. Usually, only a sample of the SBAs is submitted to form part of the final results.
The Education Minister today said she has received some explanations from CXC over the ungraded results.
"Of the 20 schools that had ungraded marks, that went ungraded, for most of them, it was because our teachers and our central Ministry failed in making sure those SBAes reached CXC or reach them correctly. So, it was not the student's fault, it was the way it was delivered and submitted and that will not happen again, so we have to be clear on processes going forward", Minister Manickchand noted.
Some teachers had complained about the move by CXC to request scanned copies of all of the SBAs in the height of the pandemic when many schools were already closed and lockdowns were in effect.
Still, the Education Minister said moving forward, there will be more training and monitoring for teachers to ensure the problem does not reoccur.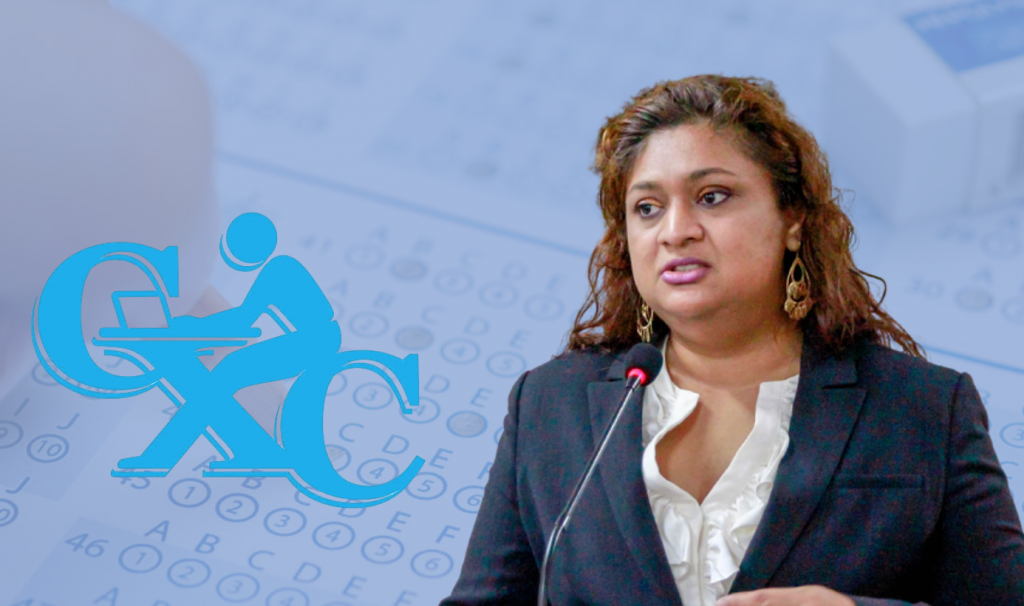 "Serious training and serious monitoring from the Ministry. So, as we speak Dr. Hutson (Chief Education Officer) is completing not writing, completing and he is the Chief Education Officer, who is working with collaboration from the ACO Secondary Exams division to collaborate and ensure that we have a system in place to ensure only the marking but the quality, high quality of marking that reflect accuracy so that children won't be disappointed. As well as the timetable is kept and not when CXC has past and we find out that five schools did not submit thereby endangering the future of their students".
Meanwhile, CXC is still reviewing the grades for other students and has made moves to address those who received the ungraded marks.
Schools across the Caribbean have complained about this year's CXC results in almost all of the subject areas. Thousands of students are currently seeking reviews of their final grades.