A 21 – year – old "hitman" was on Monday charged for the murder of Herstelling block maker and carpenter, Nathan Persaud.
The young man, Oswald Junior Yaw AKA "Jason" made his first appearance before Magistrate Ann McLennan in the Georgetown Magistrate's Court and was not required to enter a plea to the indictable charge.
The East Ruimveldt resident broke into tears as the charge was read to him by the Magistrate.
According to the prosecution's facts, Yaw entered the dwelling place of Persaud on September 10 and murdered him, pursuant to an arrangement where he was promised money by the man's estranged wife, Beverly Persaud. She was previously charged for the same murder.
The "lay away hitman" will make his next Court appearance on October 13. He was arrested last Tuesday evening as the police widened their investigation into the gruesome murder.
The carpenter's wife, Beverly was charged last Monday for the murder after she reportedly confessed to hiring Yaw.
According to the police, investigators were able to track down Yaw based on information from the wife and other relatives and neighbours.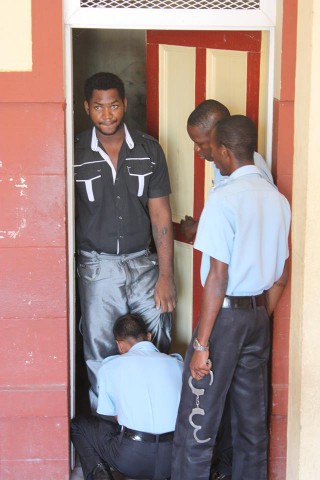 After being arrested, he reportedly told investigators that he is yet to be paid for carrying out the murder. According to reports, he carried out the beating death of the businessman on a credit arrangement and would have been paid over the coming months by the wife.
The woman reportedly negotiated to pay the man just under $2 Million for murdering her husband over a property dispute and a piece of land that was part of a family problem. (Kurt Campbell)