The Legal Officer attached to the Ministry of Natural Resources,  Joanna Homer, has announced that legislation and policies that will govern Guyana's Petroleum Sector will be coming "very soon".
The announcement was revealed at a press conference on Monday during a media session with two officials from Uganda. The Officials are Dozith Abeinomugisha the Assistant Commissioner (ag) of the Ministry of Energy and Alex Nyombi who is a Senior Petroleum Geophysicist also of the Ugandan Ministry of Energy.
The two are currently in Guyana as part of a Mentorship program that was suggested by the New Petroleum Producers group, back in July a team from Guyana that had included Minister of Natural Resources, Raphael Trotman had visited Uganda.
Assistant Commissioner Abeinomugisha, speaking at the press conference noted that Uganda had first discovered oil in 2006 and since then has implemented a National Oil and Gas policy, issued Production licenses and in this year Institutions of Framework have been formed.
He maintained that while the partnership was formed as a sort of "big brother relationship", Uganda still has a lot to learn from Guyana despite his country being ahead in the Petroleum industry.
He continued that Guyana should take the human capacity seriously and urged that the young Guyanese take any training related to the oil industry seriously.
Legal Officer at the Ministry of Natural Resources, Joanna Homer said that Guyana is a member of the New Petroleum Producers Group led by the Chatham House: Royal Institute of International Affairs, and is also supported by the Commonwealth Secretariat and the Natural Resources Government Institutions.
Homer added that the New Petroleum Producers Group is developed for countries exploring or emerging in producing petroleum.
"Arrangements were made in Kenya to have a particular partnering mentoring relationship with the country which is ahead of Guyana in that they spent time in the development regulatory framework," Homer explained.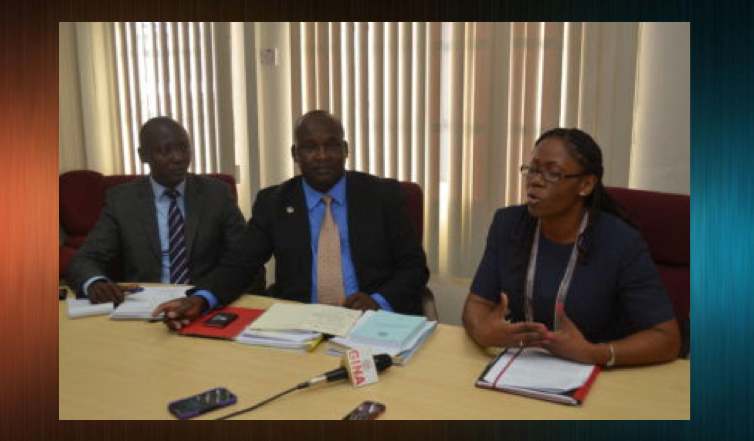 Guyana is the beneficiary of a mentoring exchange programme with Uganda, facilitated by the Chatham House's New Petroleum Producers Group.
Earlier in the year, Minister of Natural Resources Raphael Trotman and Minister of Finance, Winston Jordan, were in discussions with Uganda to set up a Sovereign Wealth Fund employed for the health of its oil and gas sector.
Minister Trotman had said that the collaboration is necessary, since the Ministry of Natural Resources is tasked with developing policies to govern the incoming oil and gas sector, but the responsibility of actually setting up the fund is with the Ministry of Finance.