The coalition government is planning to replace the previous administration's 1000 Turnkey homes venture with its own housing project and when it does, public service employees will be given preference.
The move will see condominiums, apartment buildings and duplexes being constructed.
Minister within the Ministry of Communities, Valerie Sharpe-Patterson has said that the PPP administration's Turnkey home venture was riddled with "issues and corruption".
At a PNC press conference, she revealed that in the upcoming project, all state employees and public servants, low income earning families and youths will be given preference to own apartments.
Minister Patterson noted that government has already presented the idea and plans to the Islamic Development Bank in hopes of being granted a loan or assistance in the venture. She said that the Islamic Bank appears to have bought into the idea but noted that "of course" everything takes a process.
Some areas that have been already identified for the condominiums and duplexes are on the East Bank of Demerara at Little and Great Diamond, Central Georgetown at East La Penitence and specifically on the East Coast of Demerara, Cummings Lodge where four condominiums are expected to be constructed. According to the Minister the project should get started next year. 
The apartments will be one, two and three bedroom apartments and the Minister pointed out that the government will try to keep the cost of the apartments "at a minimum."
She said "building viable communities has always been the thrust of the PNC's housing policy in and out of office."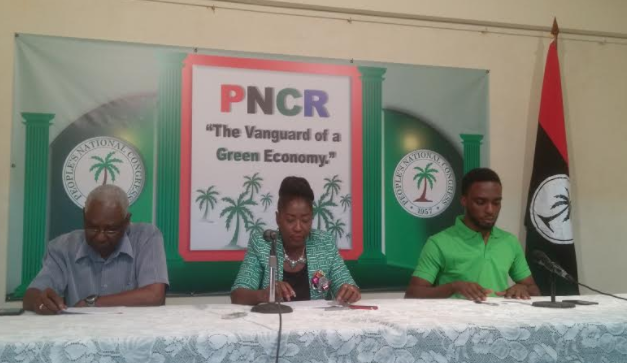 According to the Minister, "the PPP's housing policy (house lot policy) has failed. Hundreds of acres of land allocated for housing remain idle and undeveloped; communities were allowed to be developed with inadequate infrastructure, water, light, roads etc. The 1000 homes project, also known as the Turnkey project, was officially launched at Providence in 2014 by the PPP government. However, despite being allocated, several of the almost 50 completed homes remain unoccupied because of poor construction and finishing coupled with structural faults."
The Central Housing and Planning Authority has been looking at land availability and the possibility of repossessing acres of land that was handed out to developers under the last government, but remains undeveloped and empty.